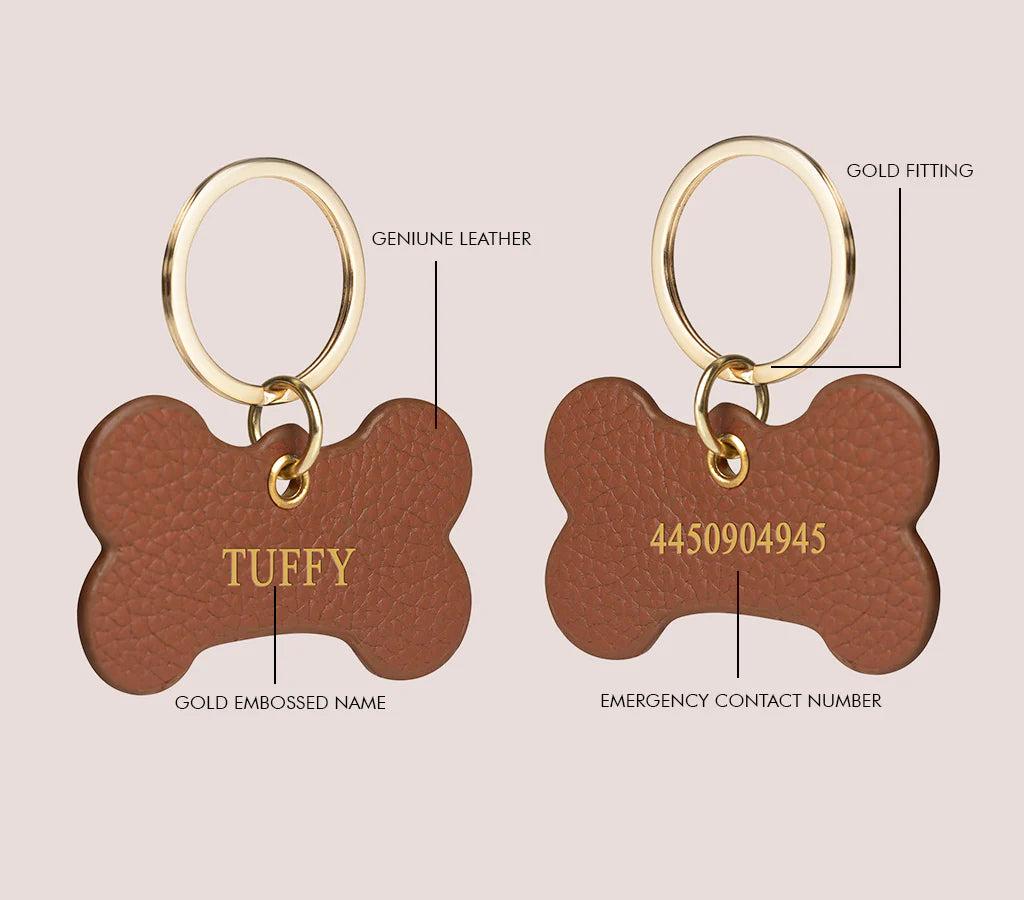 Safe and Stylish
The dog tag is an essential safety precaution embossed with an emergency contact number to keep your furry friend safe at all times.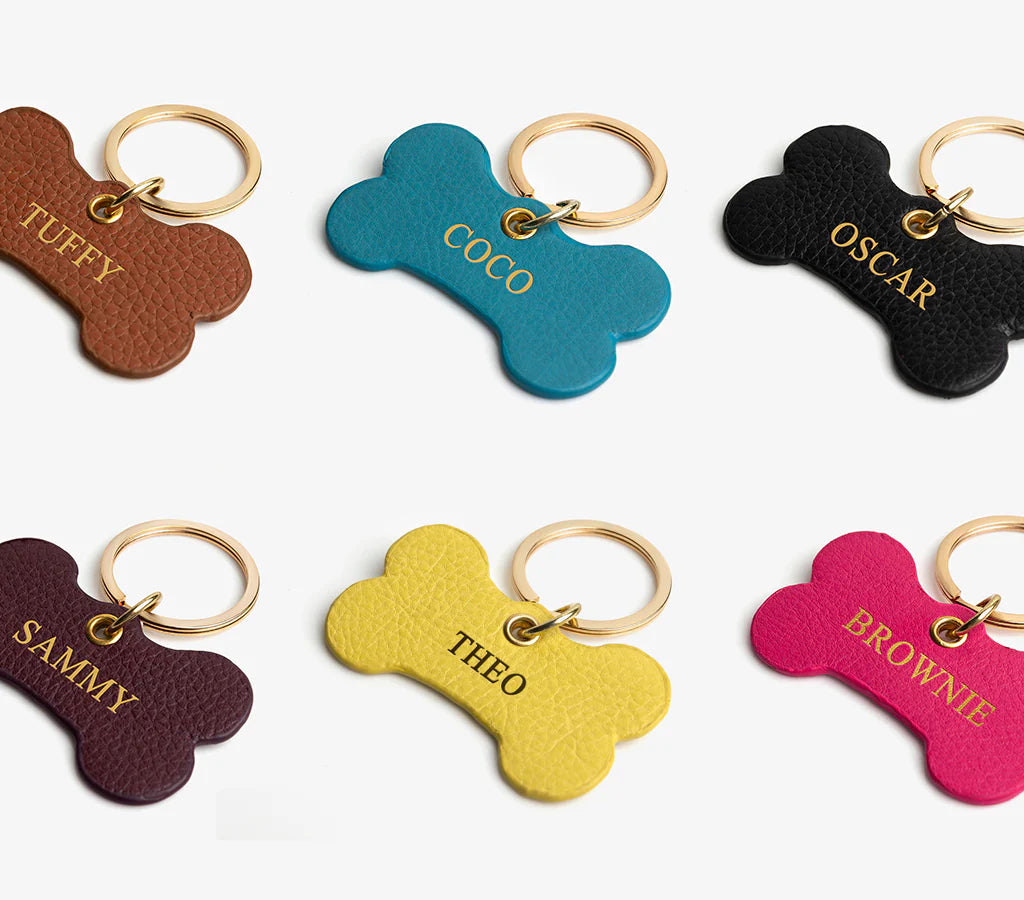 Multihued
Pick from our wide range of pop colours for your furry best friend to flaunt on daily walks!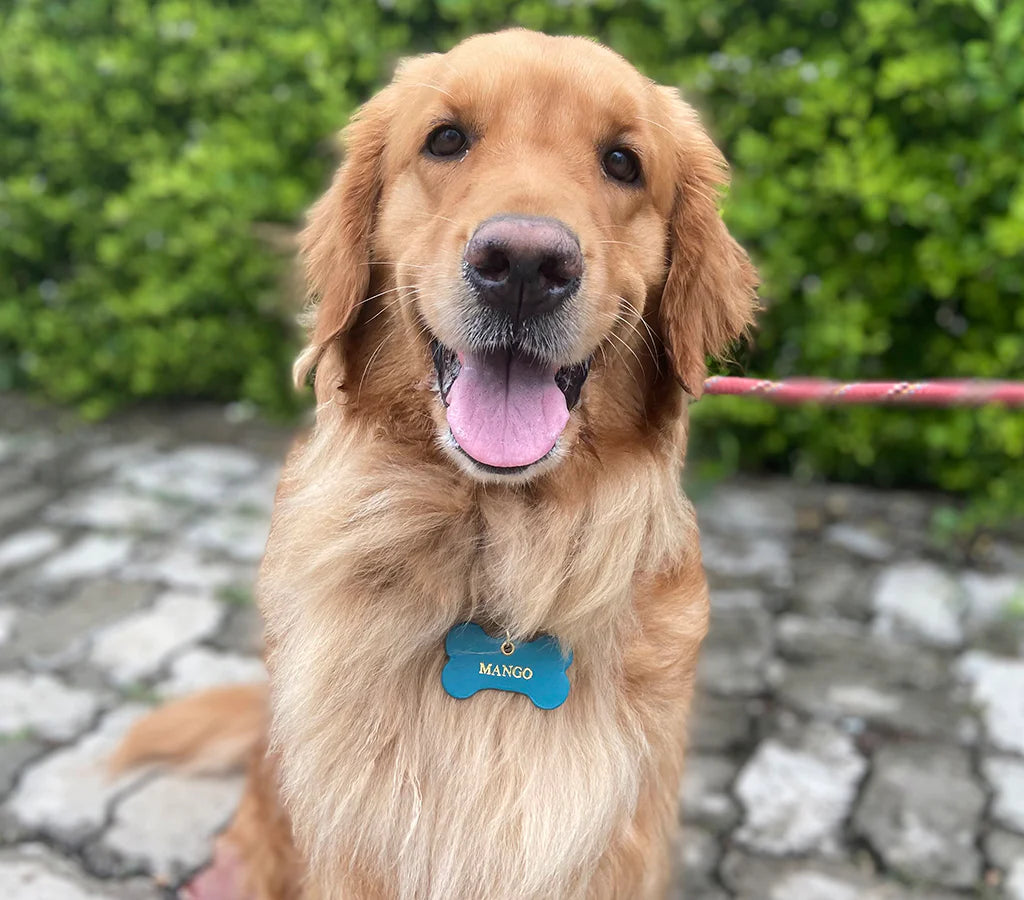 Lightweight Fittings
This accessory is carefully made to feel light on your pet's collar with durable attachments and a gold finish.


Cutest Accessory for your Furry Friend!

Over the months we have been trying to create something for these snuggle babies, that reflects not just our love for them but also our brand values, and so here we have Personalised Dog Tags.
Here's a cute little tag for your best furry friend, who doesn't love presents and extra snuggles? Crafted to perfection, this Personalised Dog Tag is sure to make heads turn everywhere you take your bestie!
Available in various colors, they are sure to compliment your pup and the belt you attach it to. Right from the classics to bright pops of colors.
Colors Available - Tan, Wine, Black, Pink, Yellow & Blue.
Our favourite colour has to be classic black and the pop of pink. What colour is your favourite?
The name has gold filing to it, giving it a luxurious look and feel to the tag. The tag is made out of Vegan leather, and the design and size are completely created keeping all the safety reasons in mind. The size of the tag is super ideal for small - big-sized pups. The keyring attached to the Personalised Dog Tag is easy to add to the belt without having to remove, again and again, once you add the tag, it will not bother your pup.
This Personalised Dog Tag is also secure because the emergency contact number is engraved on the back for your pup's safety, the contacts number is added to the back of the tag, and the name will be added on the front, this is a secure and safe thing to make sure that no matter what, the details will be there on your pups Personalised Dog Tag.
You can add any name and any one contact for emergency number to the tag, and we'll personalise as per each order. Whether you are shopping for your pup or gifting it to a furry friend, our Personalised Dog Tags will be shipped with our signature gift packaging. Along with it, we also offer an extra gift packaging with handwritten notes that will make the entire experience extra special!
Now that you are already here, have a look at the other products we excel in. Our Travel category has all the products that one would need to travel with- Our OG Personalised Passport Covers, Travel Wallets, Washbag for Men, and so much more. Tech - for your best essentials for your gadgets.