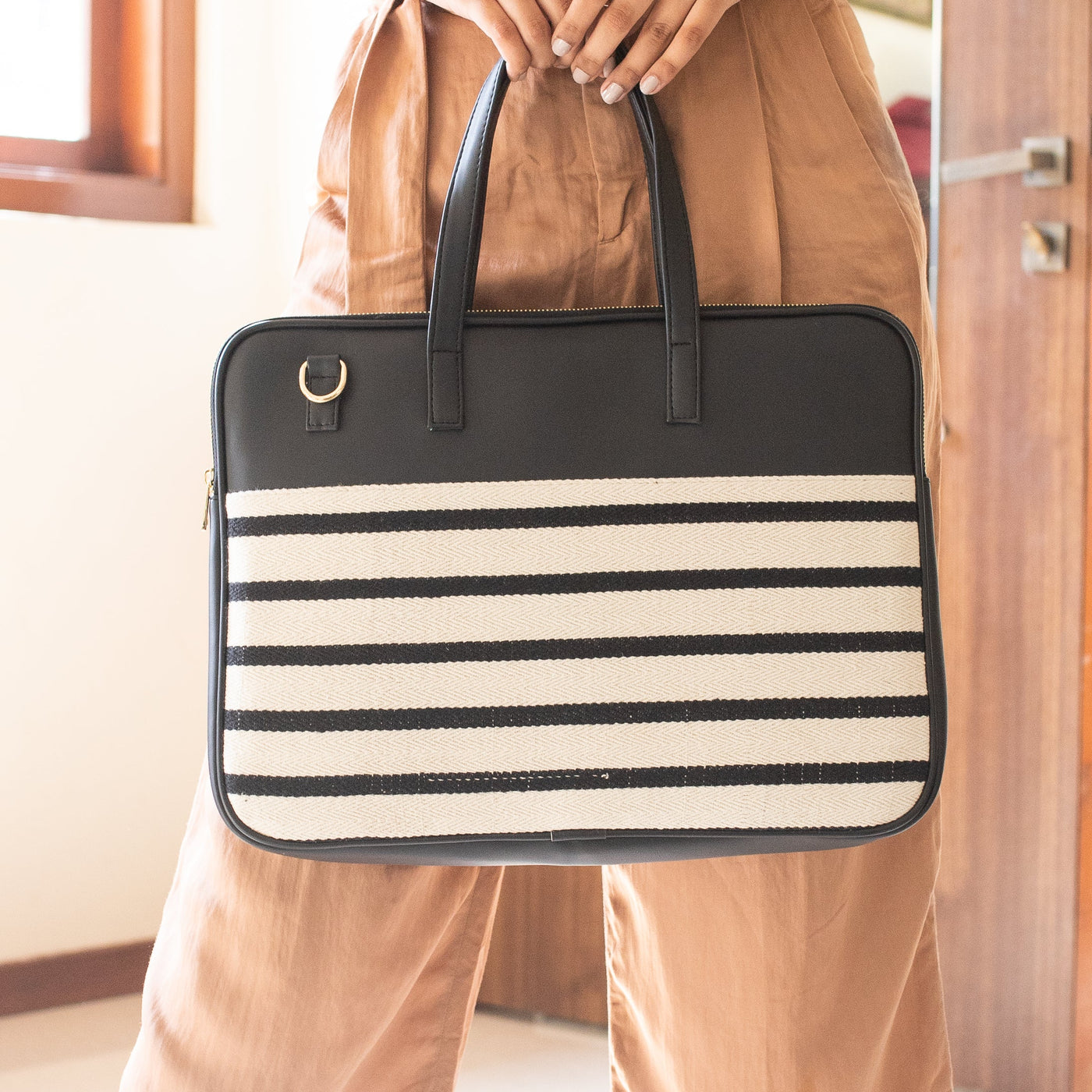 The Essence of Ikat
A perfect match of premium vegan leather and timeless Indian Textile prints put together in a compact and functional design for your everyday meetings.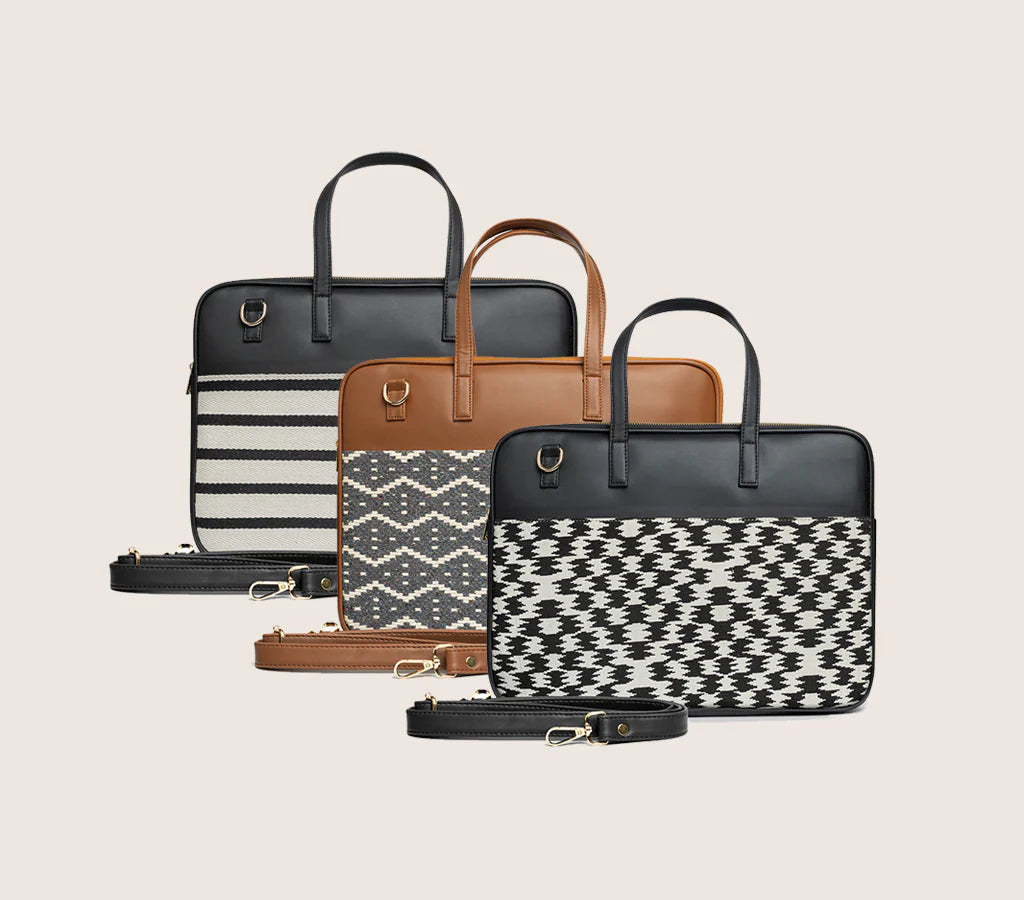 All Shades of Classic
The colours and prints are carefully curated keeping in mind a formal aesthetic. Never go wrong with a black or tan laptop bag to complement your work highs.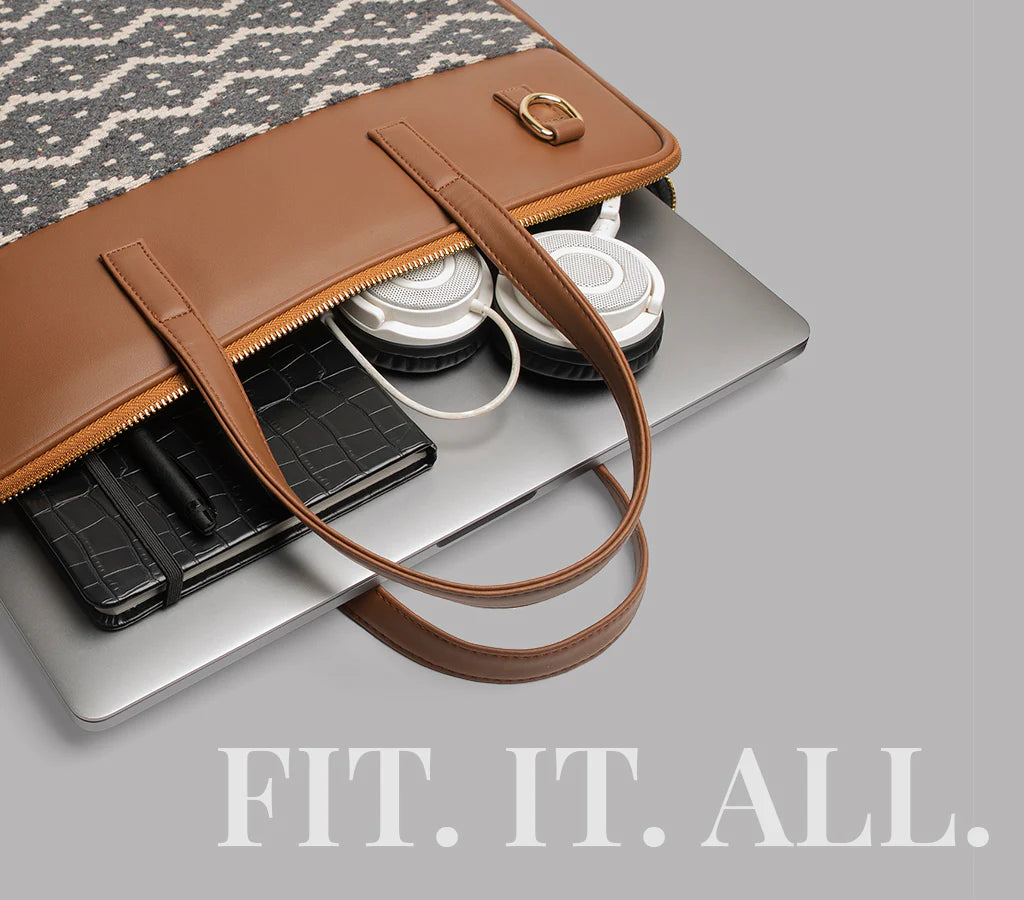 Storage Friendly
The vegan leather Laptop Bags are customised for business travel with an easy zip closure that fits your laptop, charger, documents and notebooks seamlessly. It also comes with a detachable strap to suspend the bag from your shoulder.


Classic Laptop Bags from The Messy Corner!
Compact and with minimal organization, this Laptop Bag is the ideal choice for you, whether you are attending a meeting or stepping out for work.
It's the classic Laptop bag that is safe and secure with a zip and convenient on the go, indeed a perfect choice for your workwear with amazing prints and shades to choose from.
How to use the bag:
Add your laptop to the bag, and your essentials like a notebook, charger, power bank, pen, memo notepad, etc. As the strap of these bags is detachable, you can use this bag as a shoulder bag or as a briefcase bag.
Why having a Laptop Bag is essential?
Provides great protection to your laptop and other gadgets. 
Easy way to carry your laptop. 
You can carry it multiple ways- using the straps or the sling 
Has several compartments and slots to fit your laptop accessories.
There are plenty of print options for these laptop bags, and obviously, you need to know what you need. From those numerous patterns, there are different kinds of patterns because everybody's style, taste, and preference are not the same.

What all can the Laptop Bag carry?

Depending on the size of your Laptop, the bag can carry pretty much all your essentials, the bag is designed in such a manner that the biggest laptop can also fit perfectly. If the size of your laptop is bigger in height and thicker in width, it might not hold the extra essentials. However, the bag is ultra-spacious for most of the average Laptop sizes.
Now that you are already here, have a look at the other products we excel in, our Travel category has all the products that one would need to travel with - Our OG Personalised Passport Covers, Travel Wallets, Washbag for Men, and so much more. Tech - for your best essentials for your gadgets and more lifestyle products that will help you on the go.
Explore Now