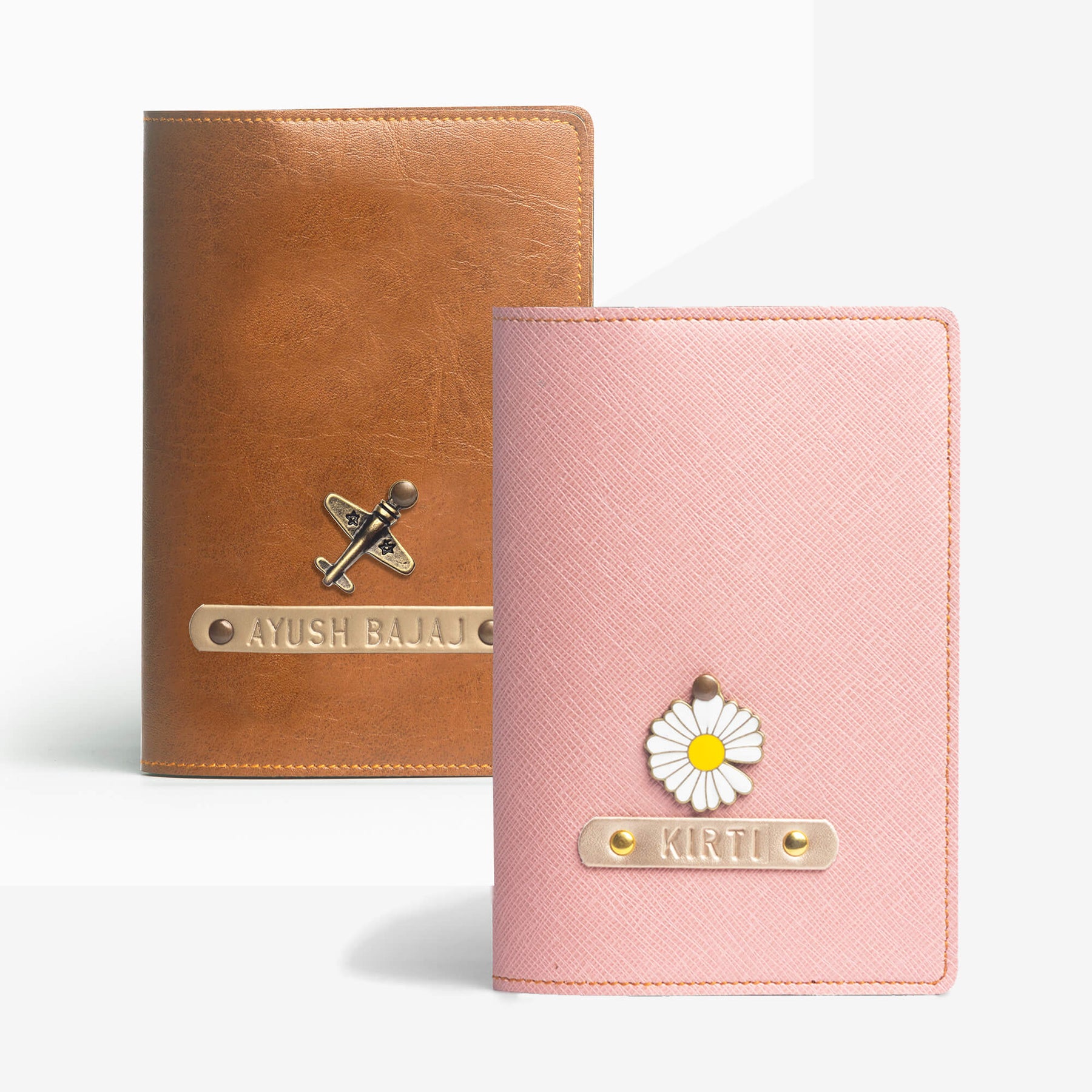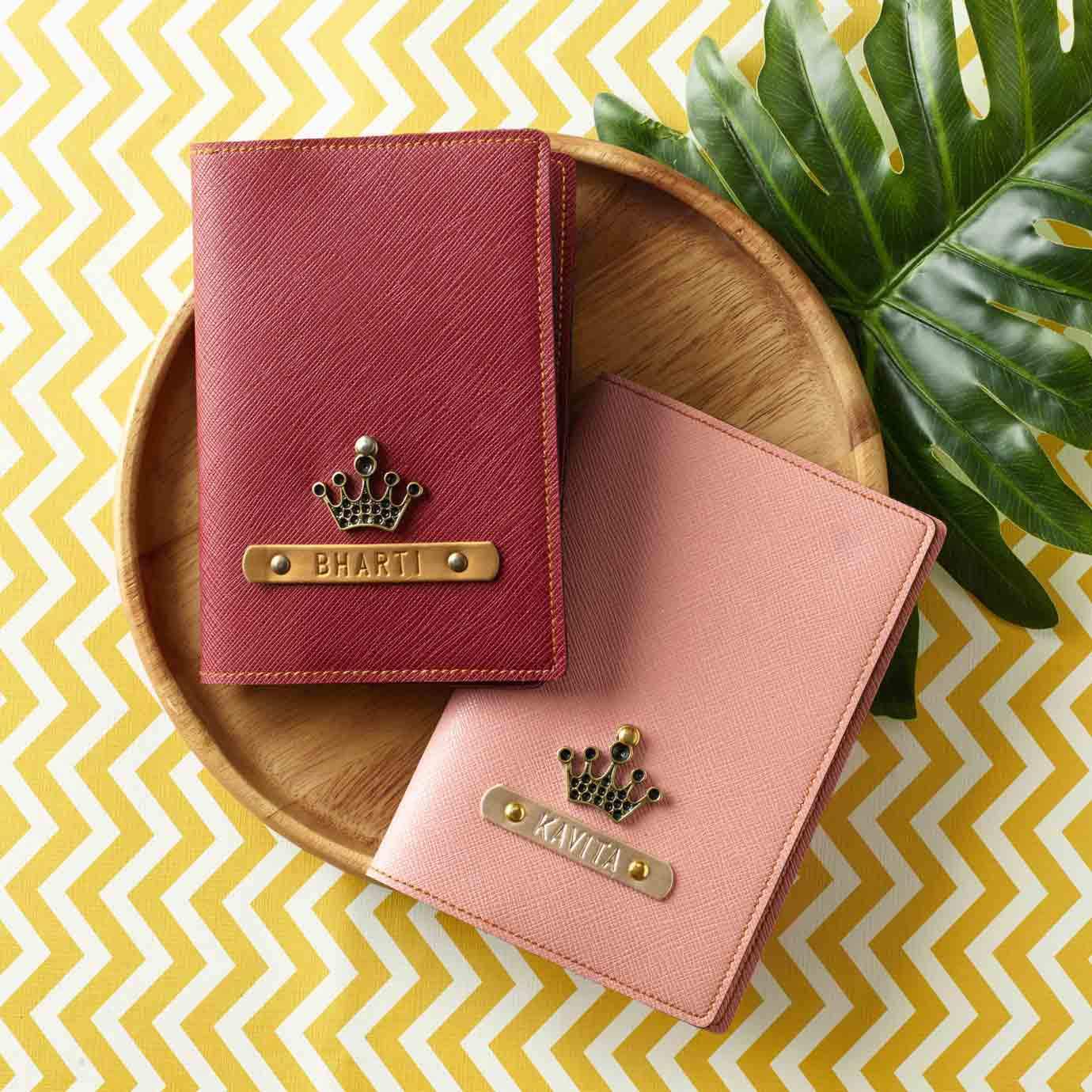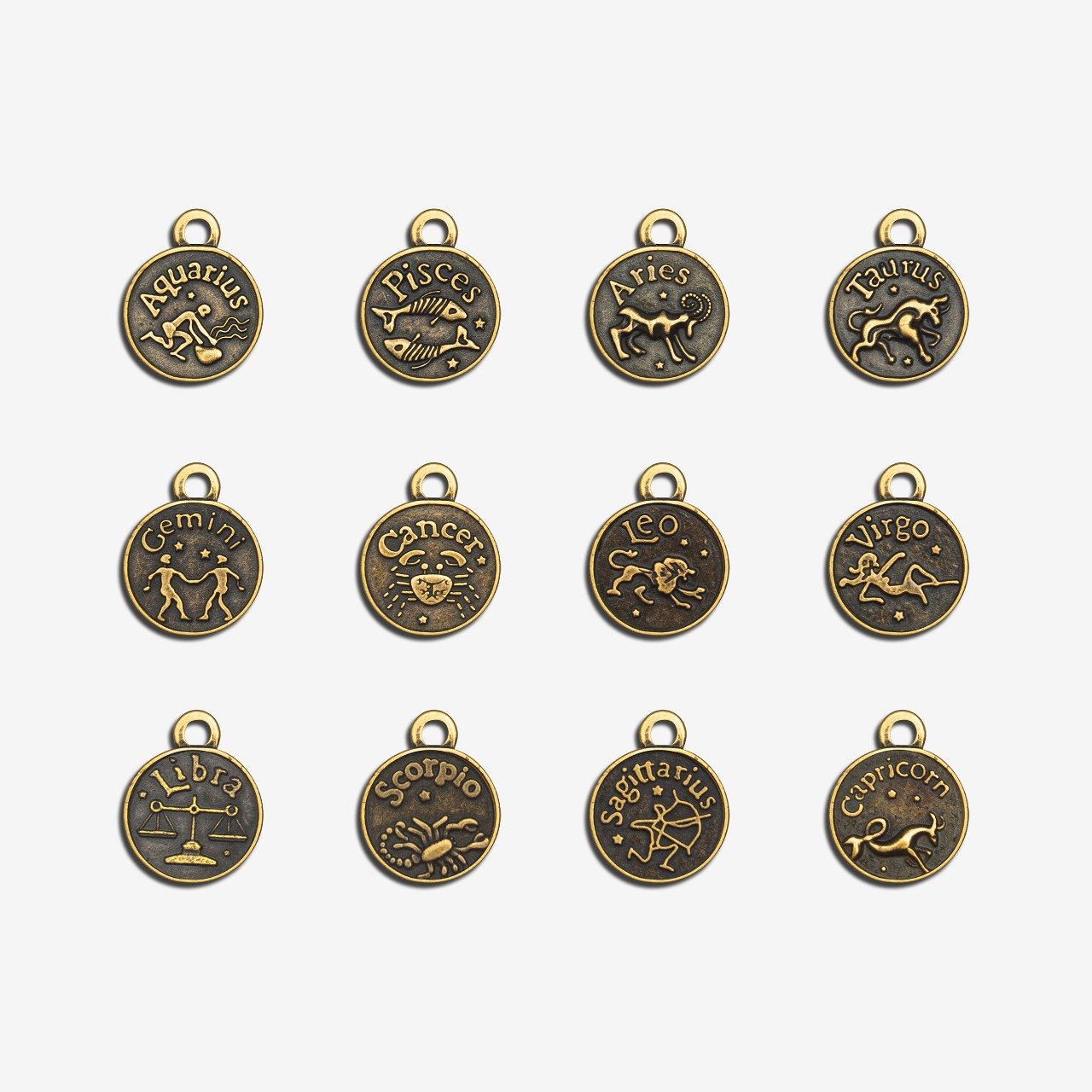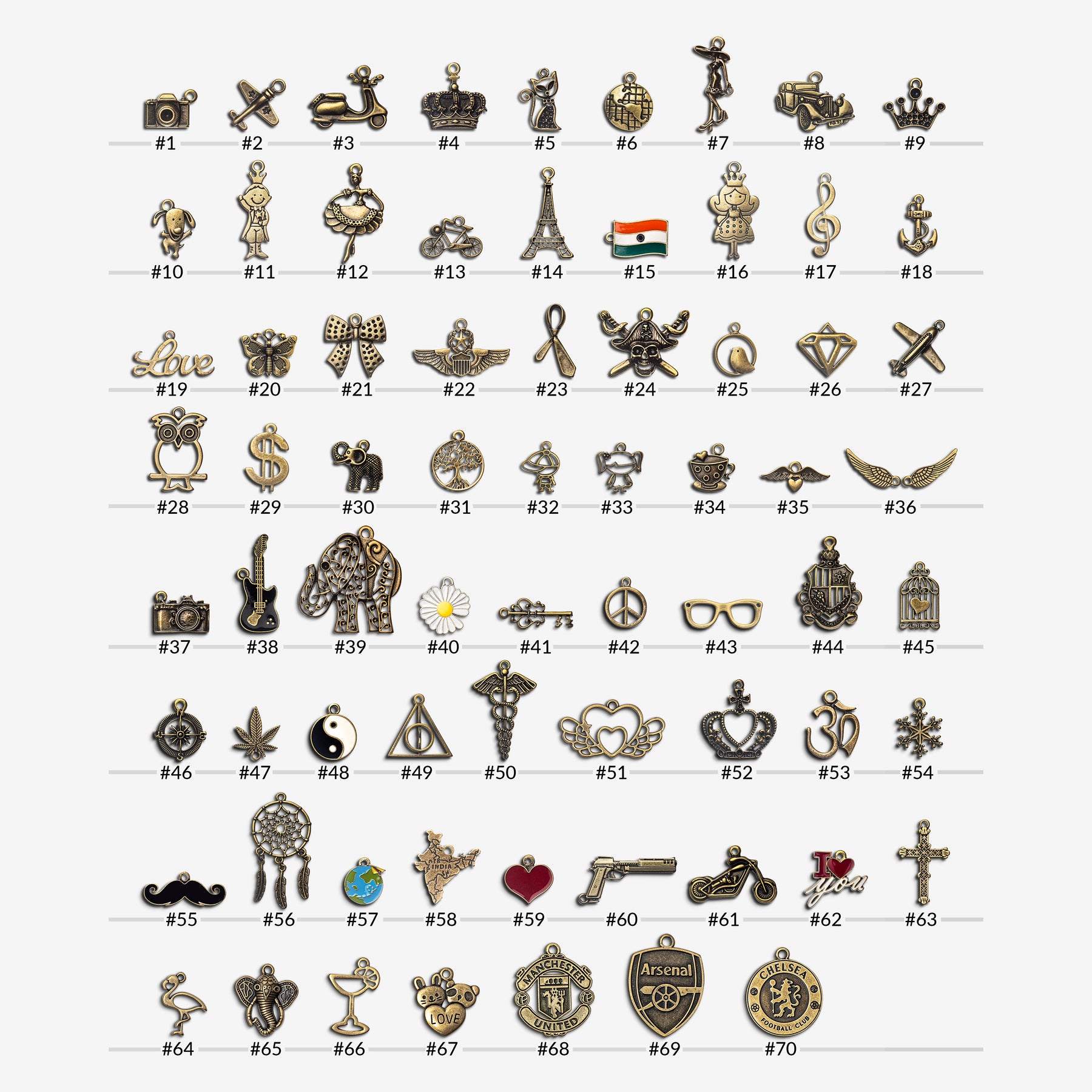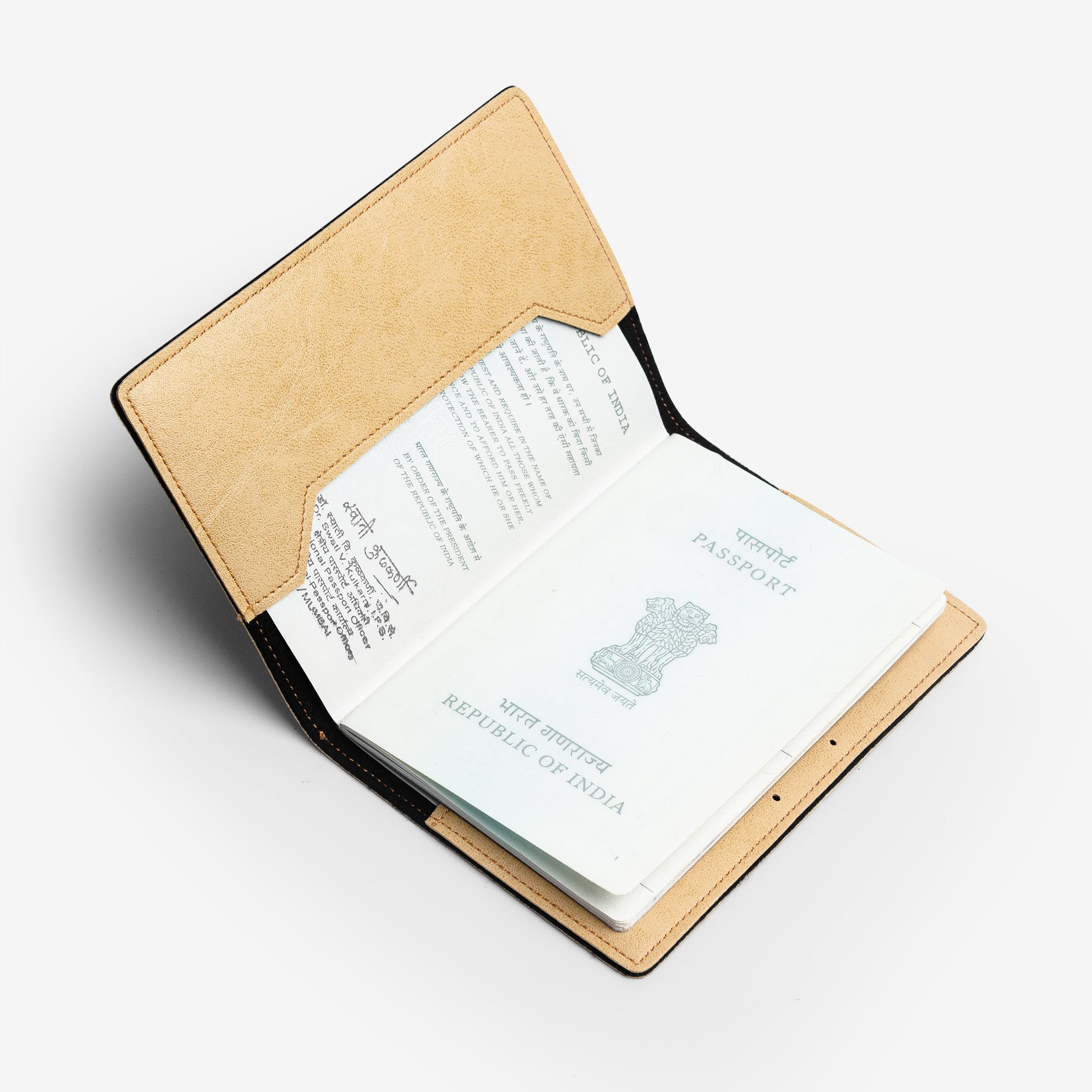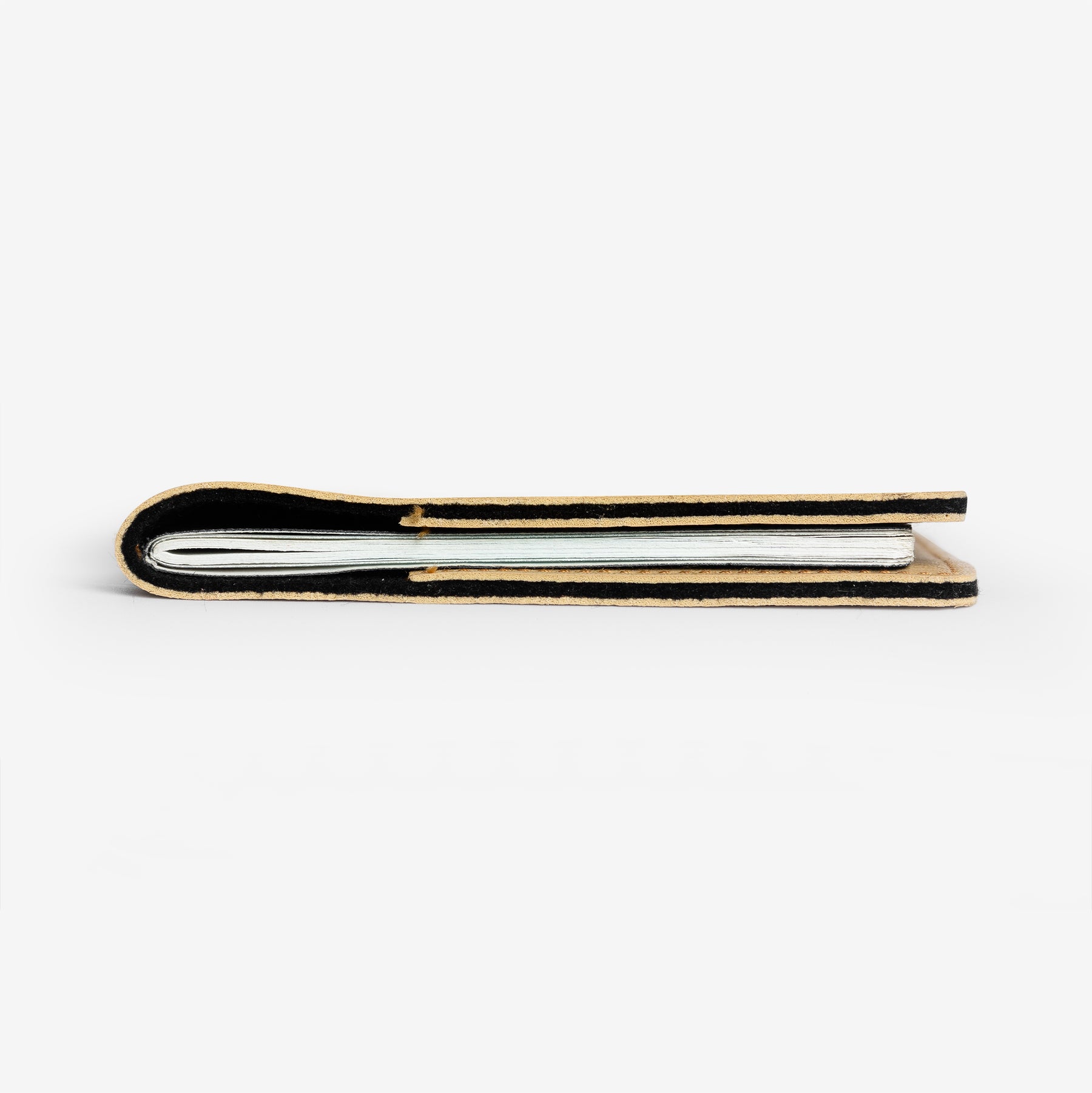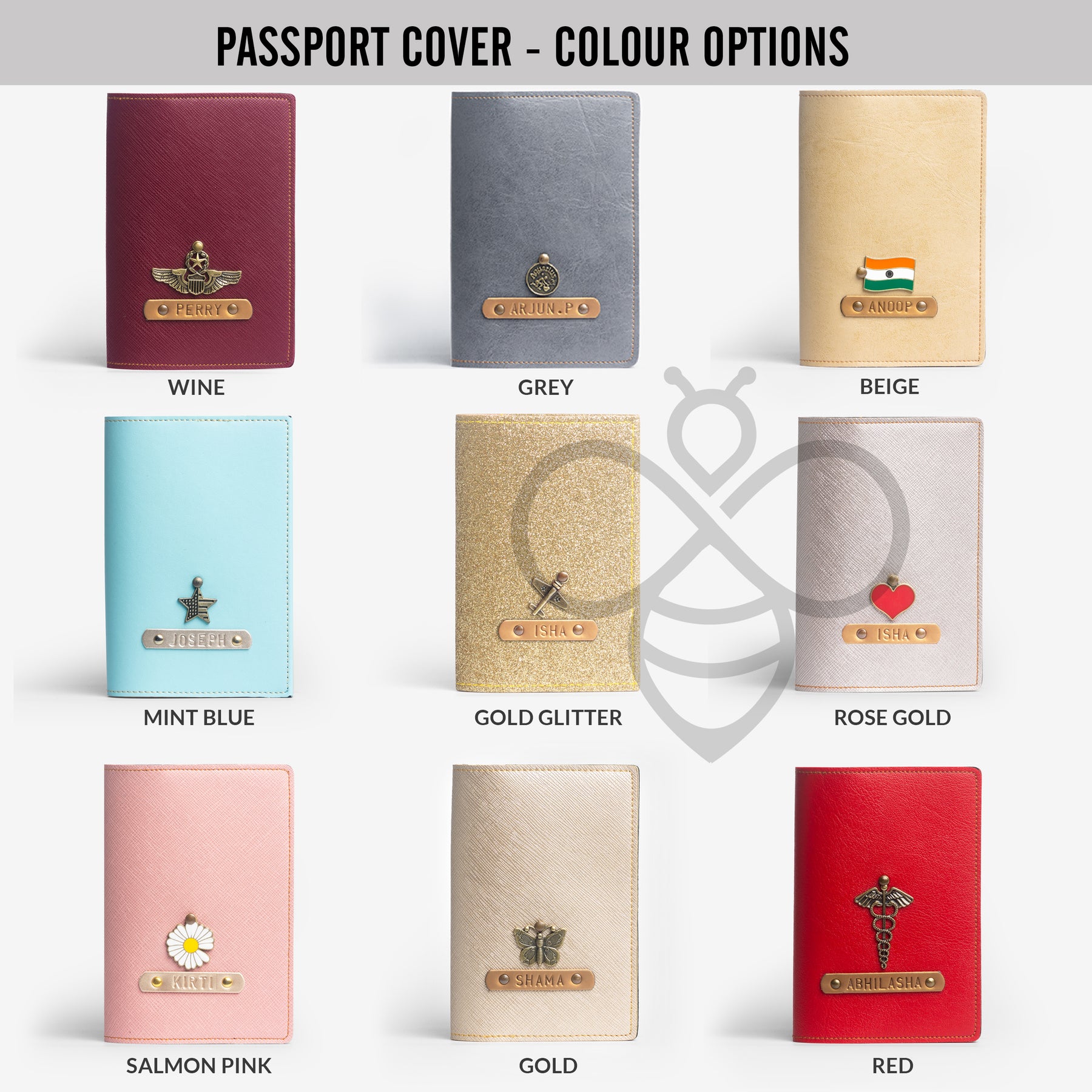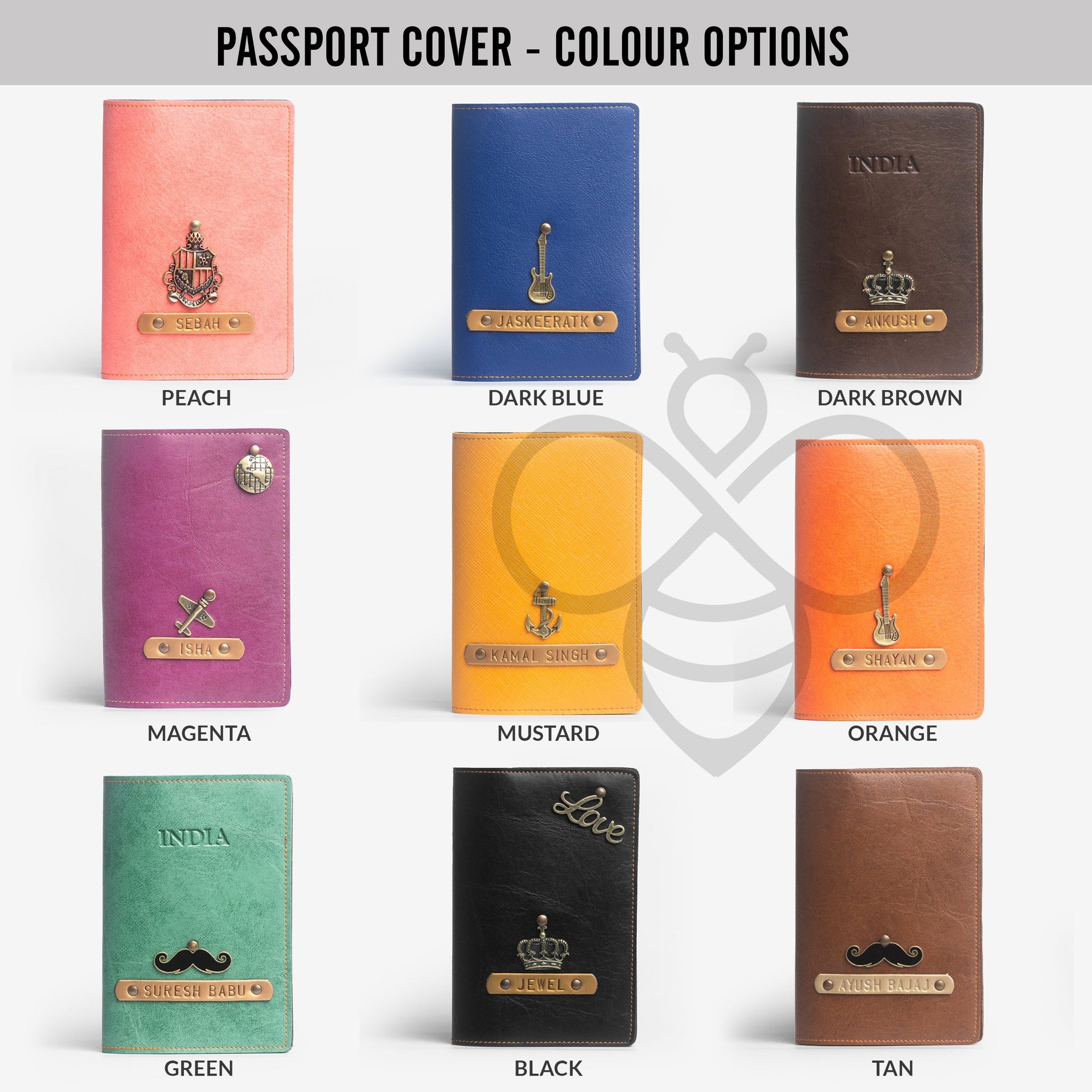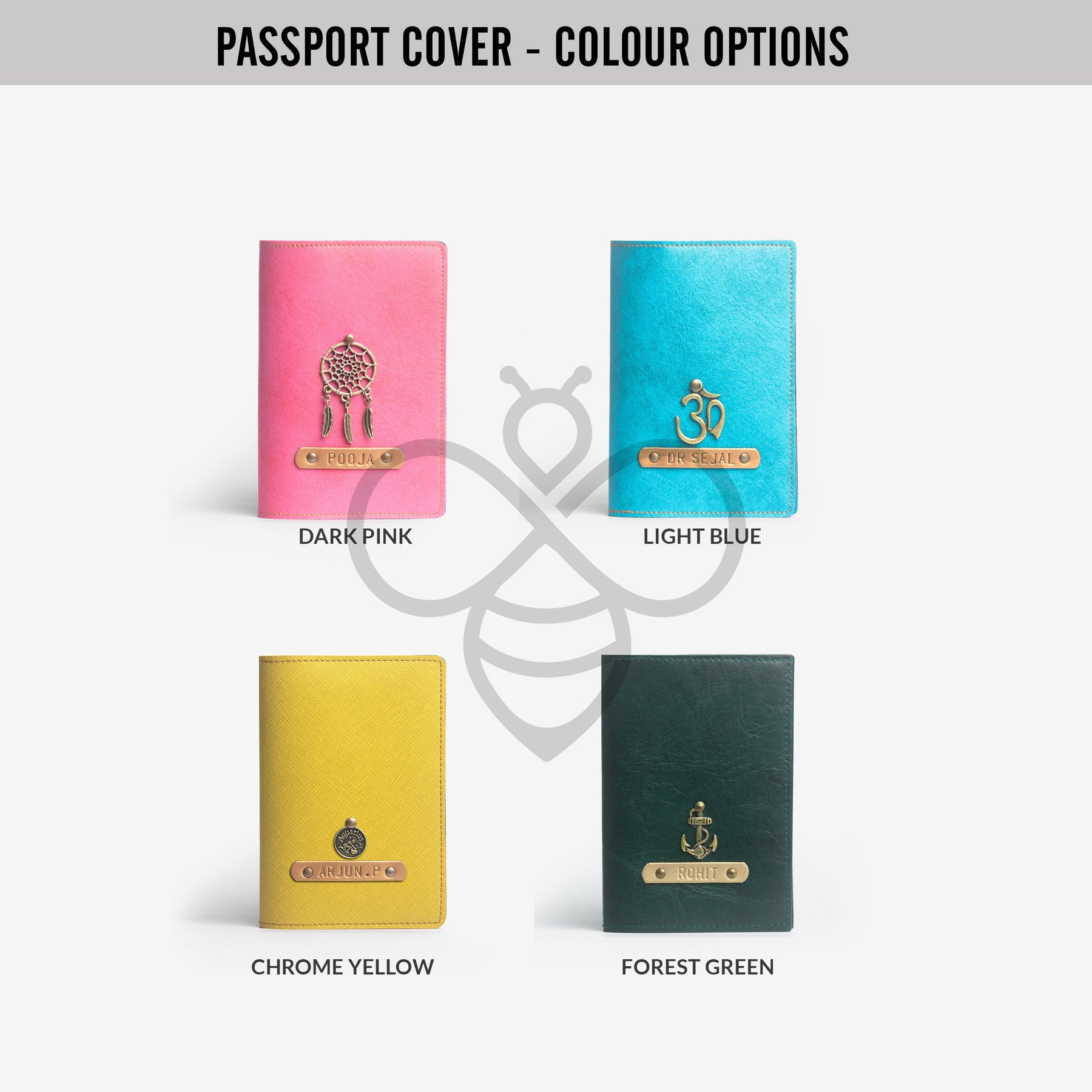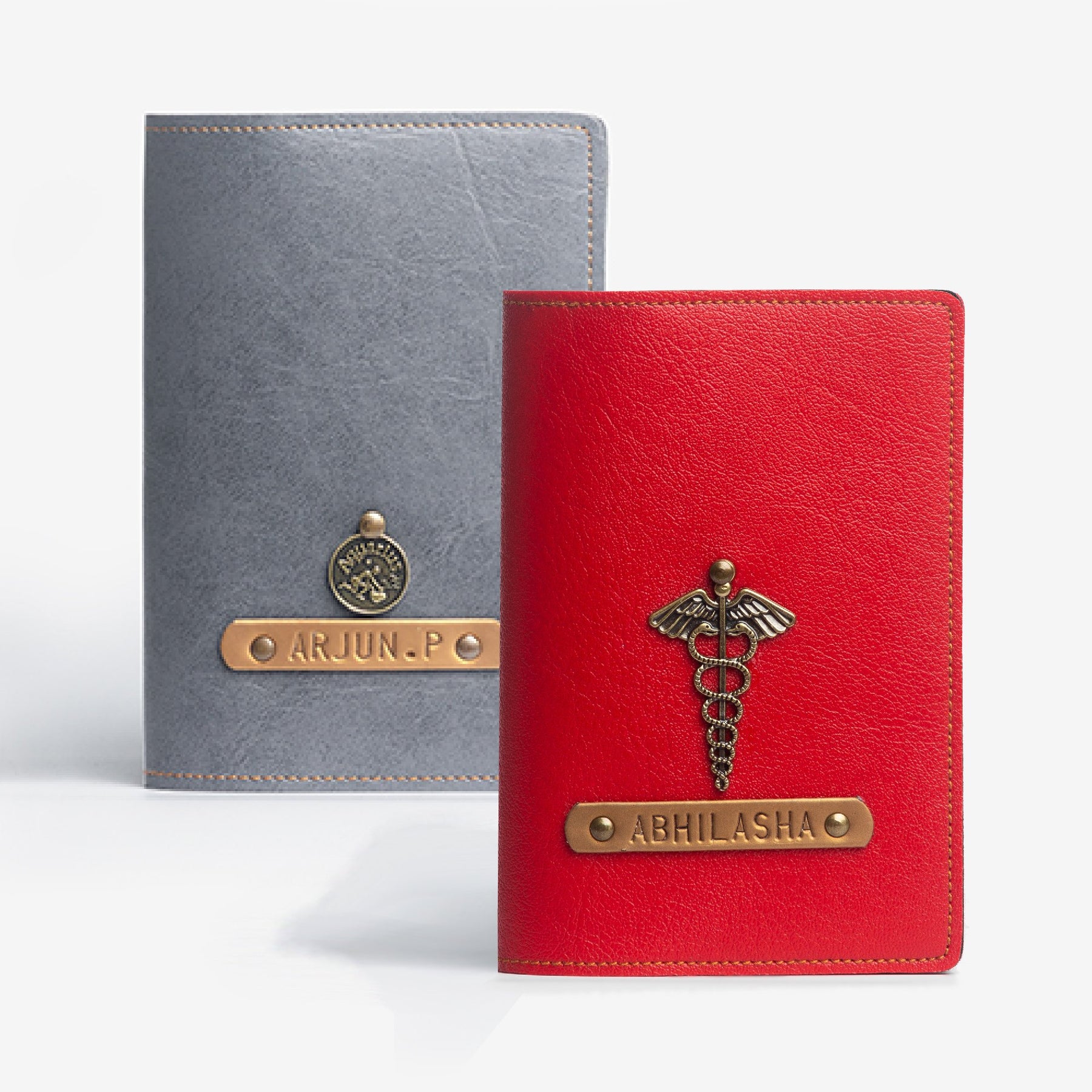 Personalized Couple Passport Cover
What's in the Personalized Couple Passport Cover?
Made to cater to your instincts, you and your partner won't have to think twice while using the classic couple edition passport holder. With a slide-in passport section and easy to slip in your pocket or in your handbag, the holder is as simple as it should be.
- Synthetic leather/ Vegan leather
- Contains 2 passport holders.
- Each passport cover can hold only one passport.
- Price includes name tag & 1 charm.
- Dimensions: 5.5"x 3.8"
- Packed in a gift box.
In order to view all the colours, please visit the "Passport cover" section.


Price includes personalization and 1 charm on each passport cover.
- Maximum character limitation: 12
- Only Alphabets & Numbers can be inscribed
- Name-tag colors are predefined
- No special characters

- We provide free shipping in India on orders above Rs.499
- Standard shipping timelines: Delivery within 3-5 working days
- Express shipping timelines: Delivery within 2-4 working days
- Same day shipping available only in Mumbai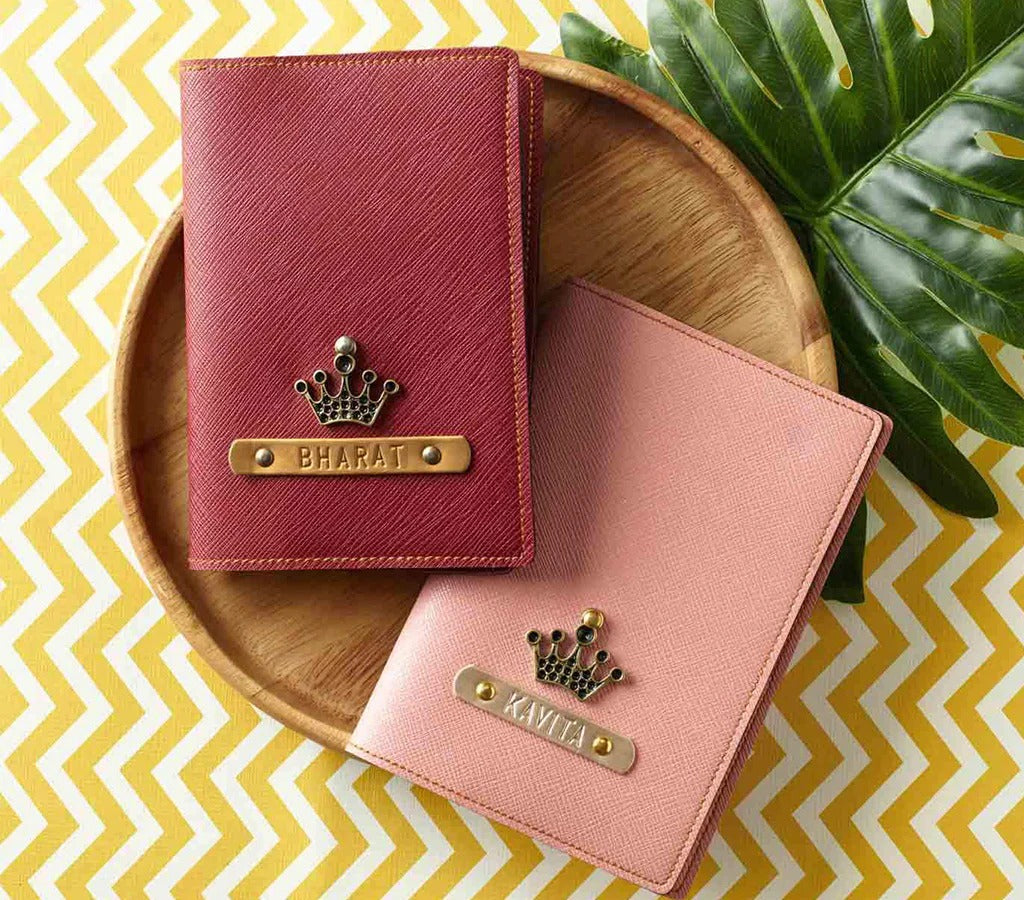 Gifts to Cherish
Give the gift of memories to your loved ones, so each time they travel they think of you!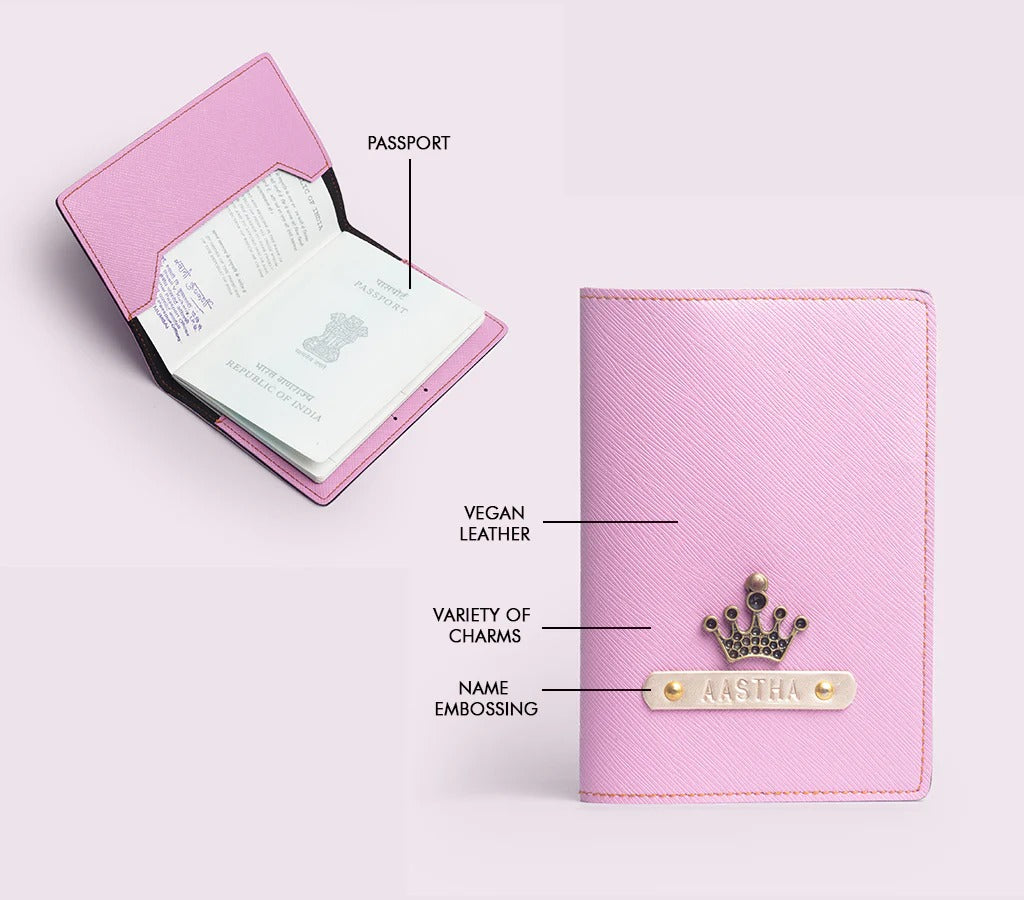 Premium Vegan Leather
The passport cover is crafted with durable vegan leather keeping in mind the wear and tear caused during travelling.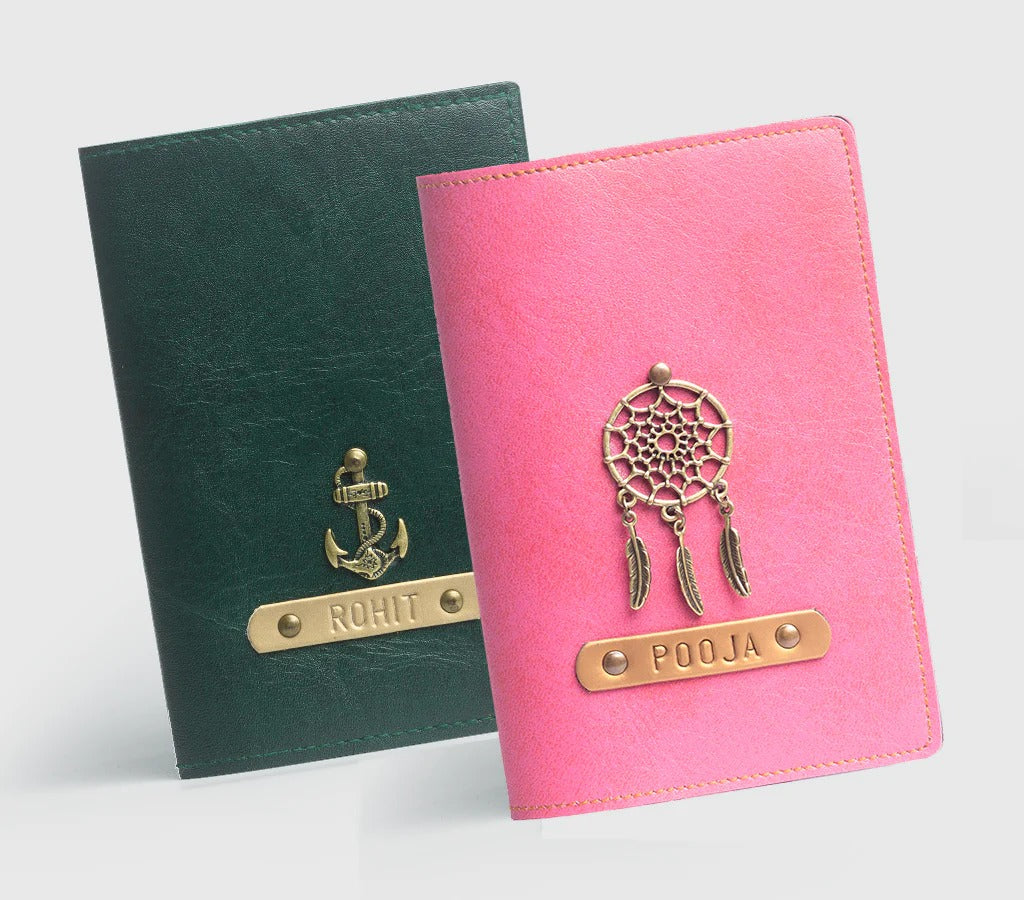 Twin with your better half
Twinning is winning, truly with multiple colour options and exclusive charms, pick the best for yourself and your loved ones.