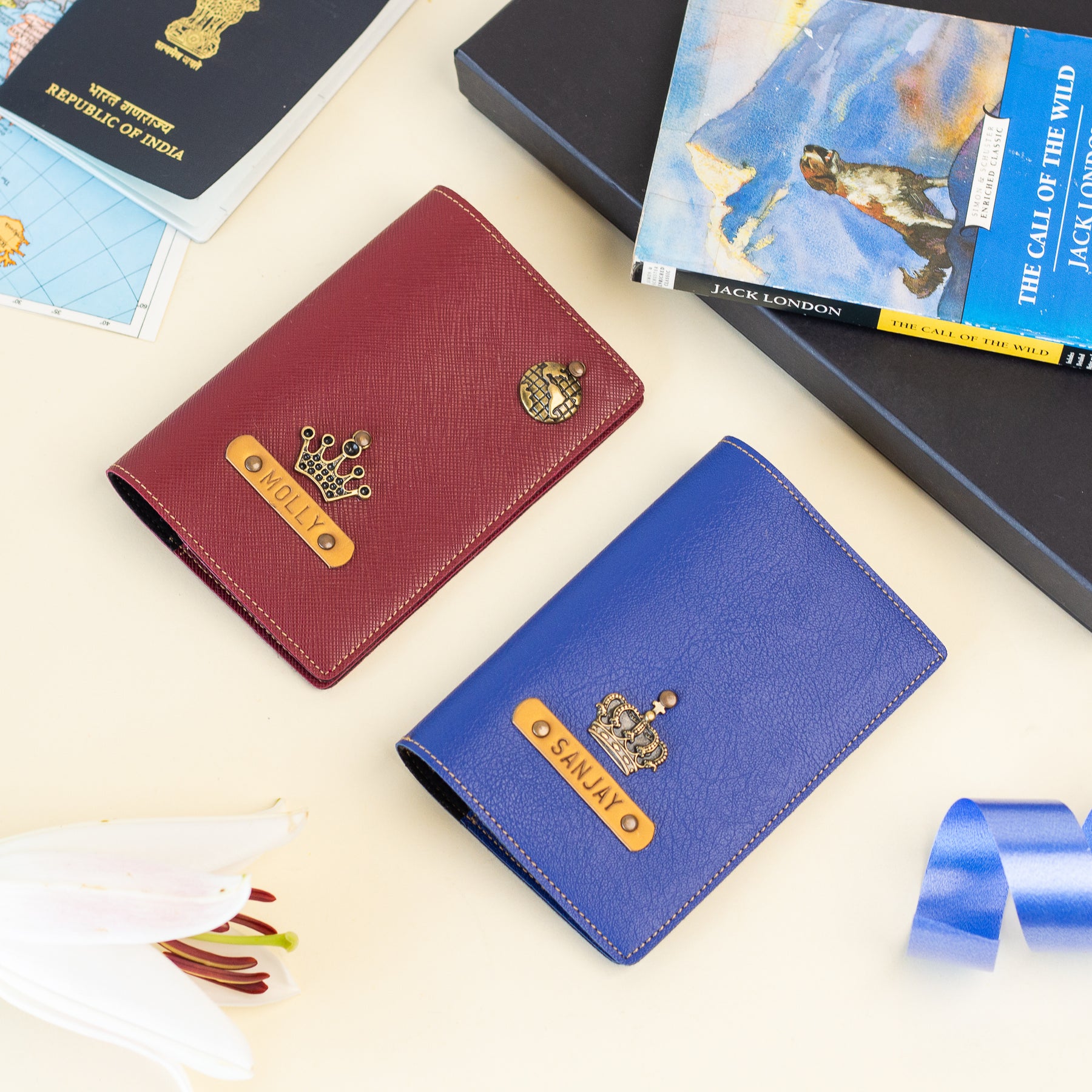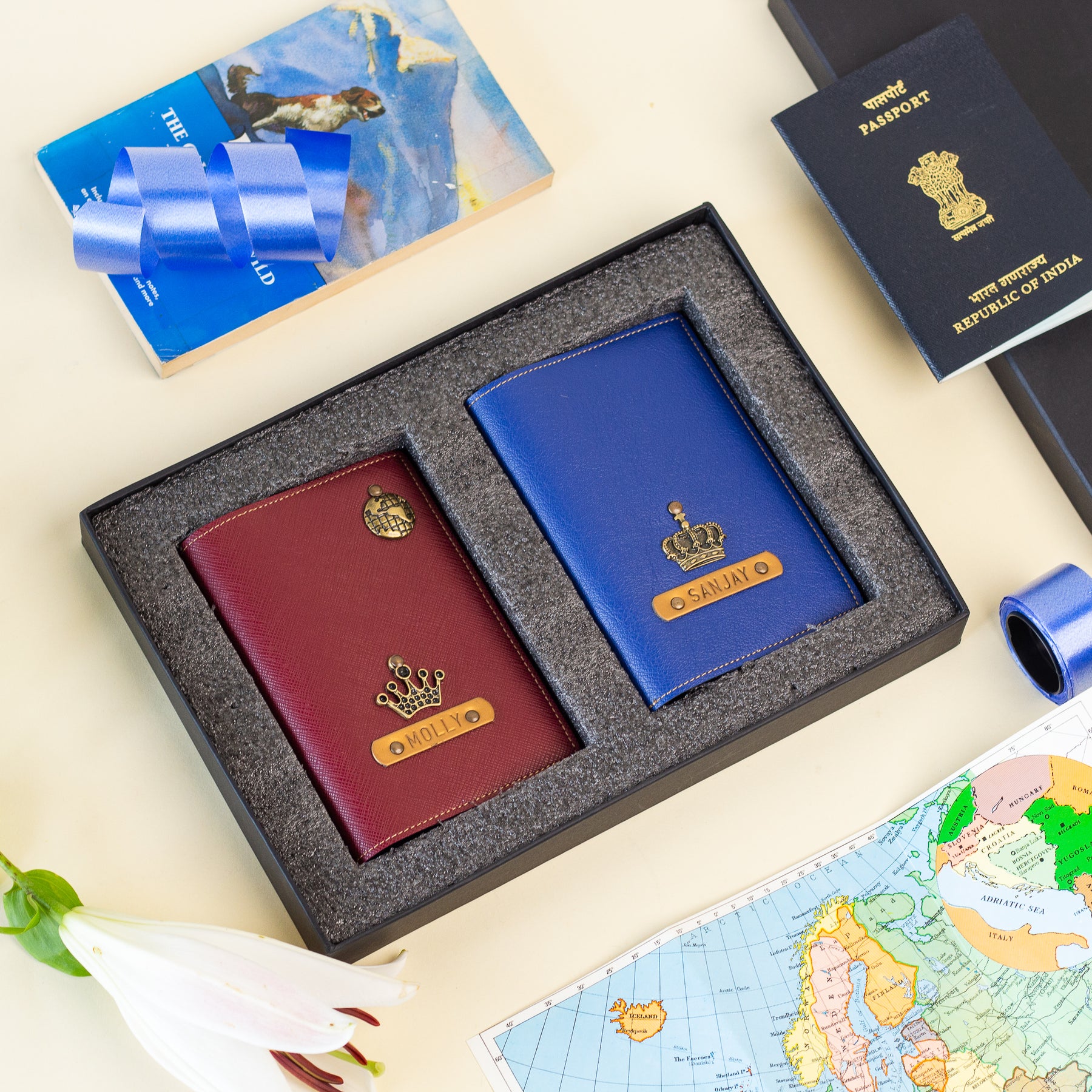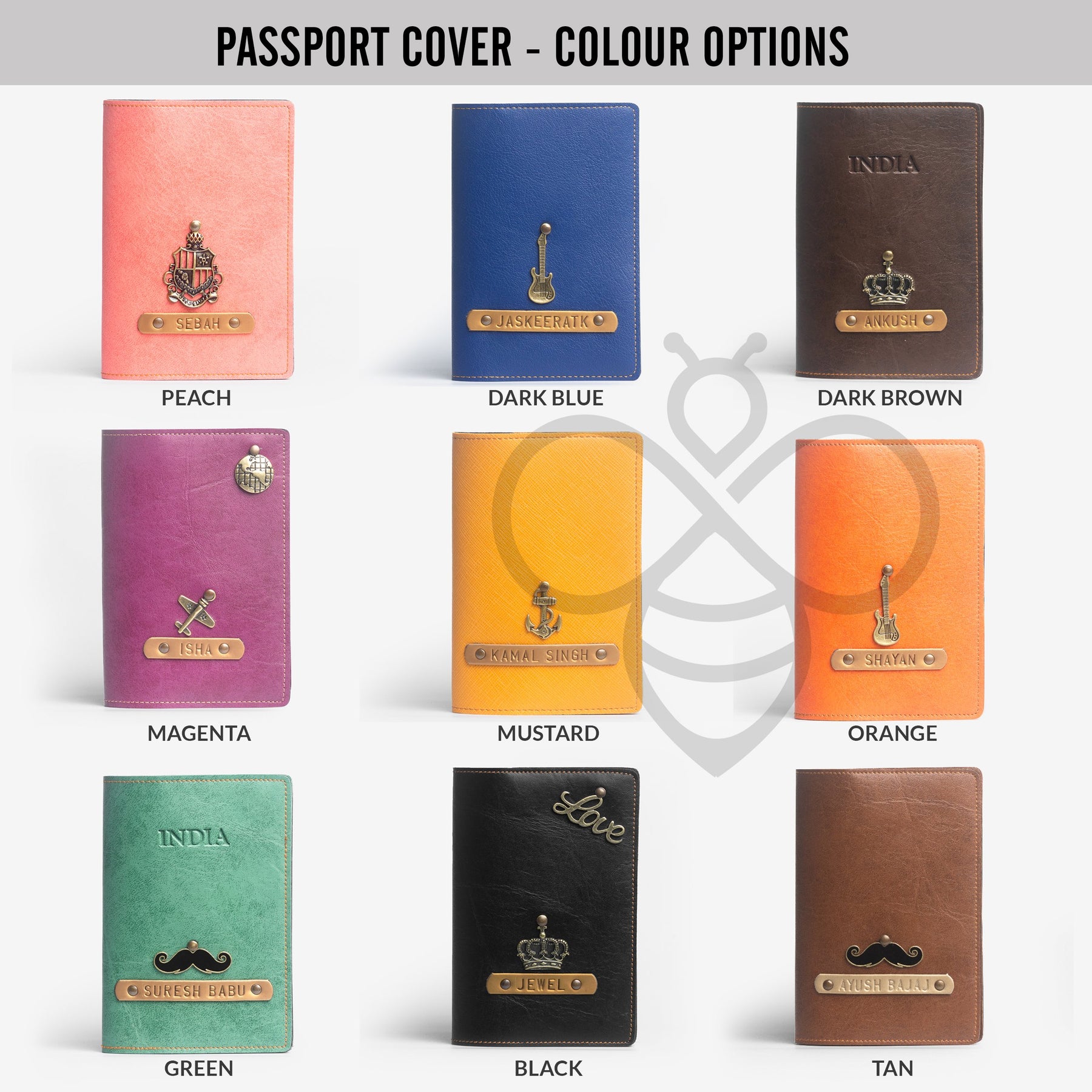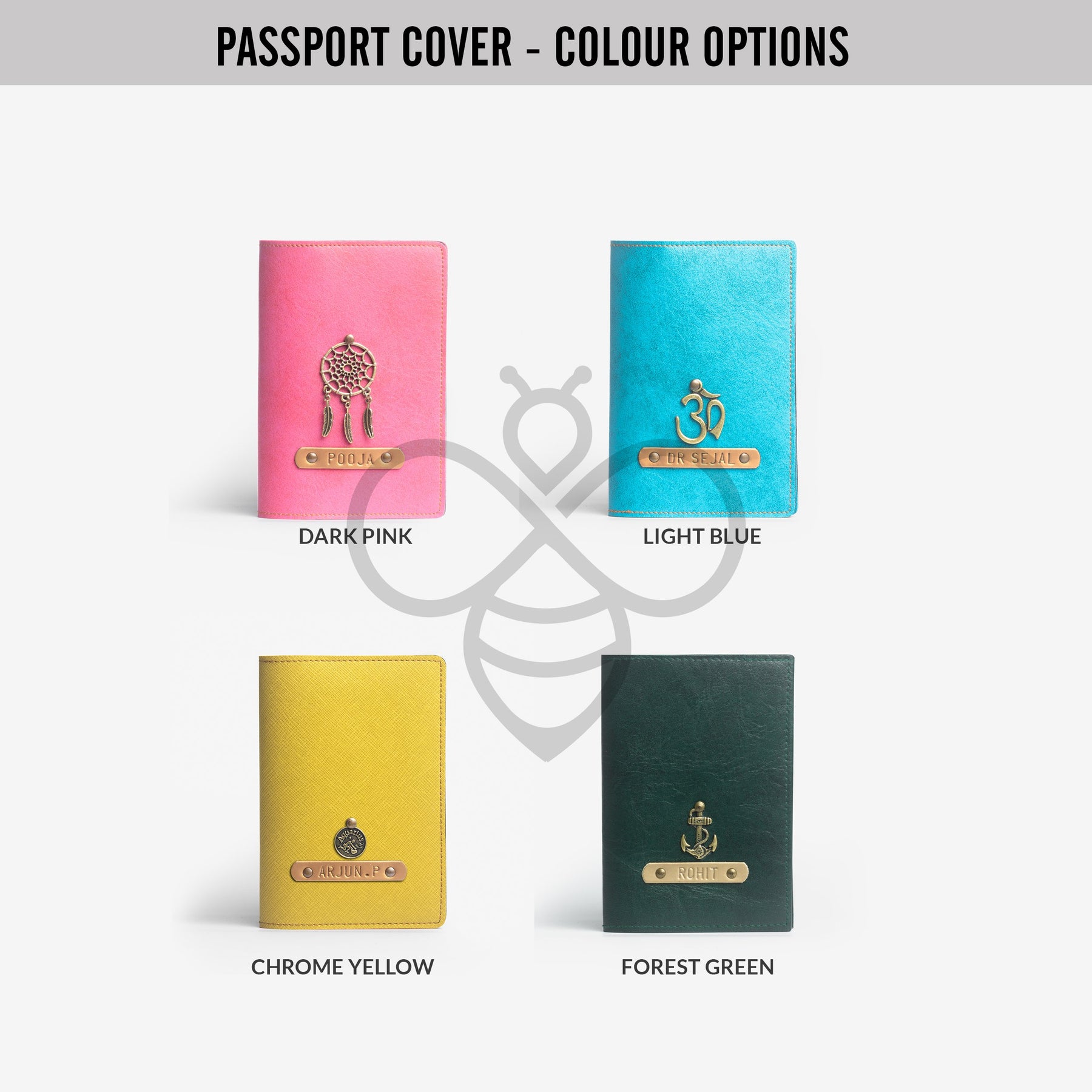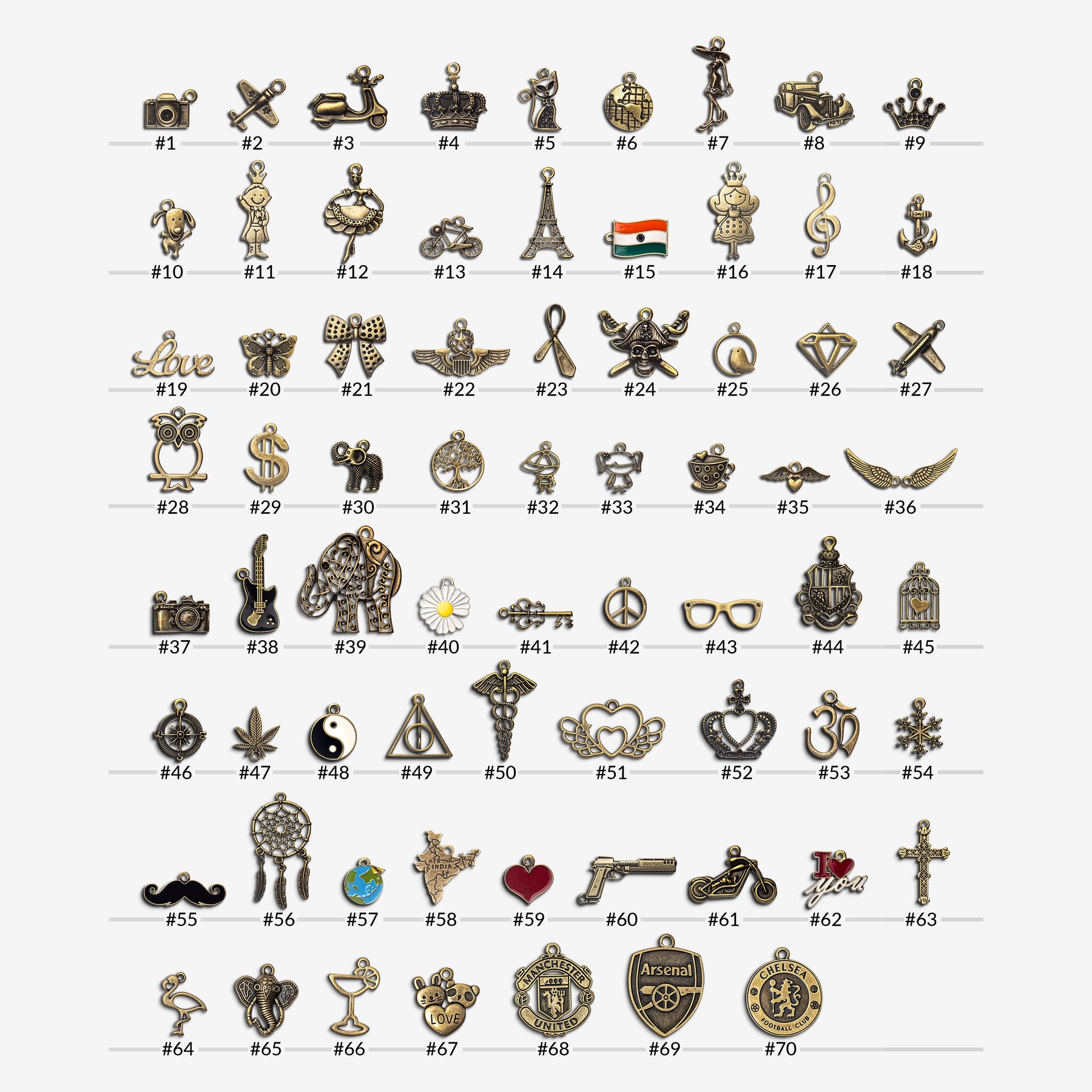 Siblings Special Passport Cover - Set of 2
What's in the Siblings Special Passport Cover - Set of 2?
Gift this to your sibling and make a promise to travel with each other more often."

Add an extra name tag that describes your sibling the best in 3 words.
Let's get creative!

- Contains TWO passport holders
- Each passport cover Includes inside pockets for only one passport
- Synthetic Leather gives a perfect touch to this craft
- Price includes name tag & 1 charm
- Dimensions: 5.5"x 3.8"
- Packed in a gift box

In order to view all the colors, please visit the "Passport cover" section
Order this passport holder online & store passport, credit/debit cards, etc.
Travel in style with your sibling when using these personalized Siblings Special Passport Cover.
Includes 2 Passport covers.
- Only Alphabets & Numbers can be inscribed
- Name-tag colors are predefined
- Maximum character limitation: 12
- Maximum 2nd tag character limitation: 15
- We provide free shipping in India on orders above Rs.499
- Standard shipping timelines: Delivery within 3-5 working days
- Express shipping timelines: Delivery within 2-4 working days
- Same day shipping available only in Mumbai
Amazing product
Yes it's little costly. But the product is good quality and look really pretty. All the passport cover where good.
Loved it
They were so beautiful my heart melted and loved it soooooooooo much, you should definitely go for it.
Quirky collection! Timely delivery :)
I had ordered the sibling passport covers for sister and myself. Honestly I was quite satisfied with my purchase as the team was proactive to ship it out on priority.
The best part is that it arrived just in time for our travel!
Attached is a picture for reference !