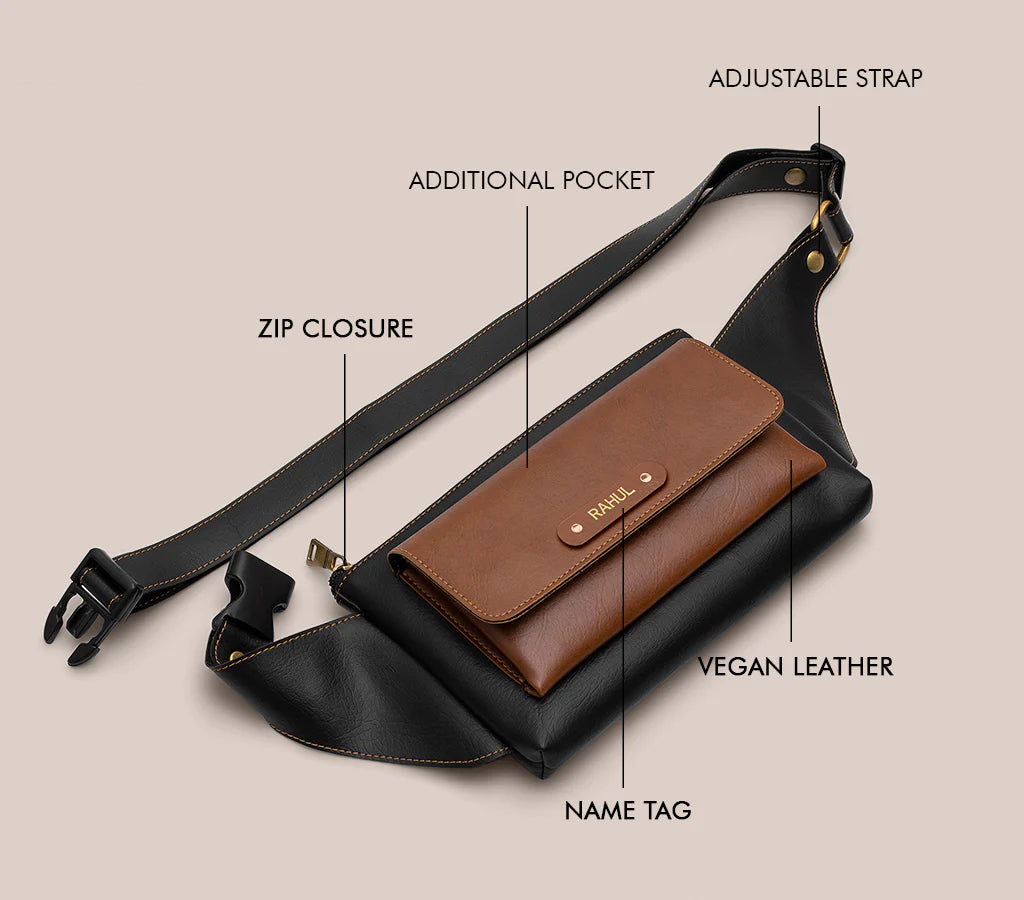 Go Hands-free
Save yourself from the hassle of carrying everything in your hands or pockets. Go hands-free with our outdoor accessory for the season.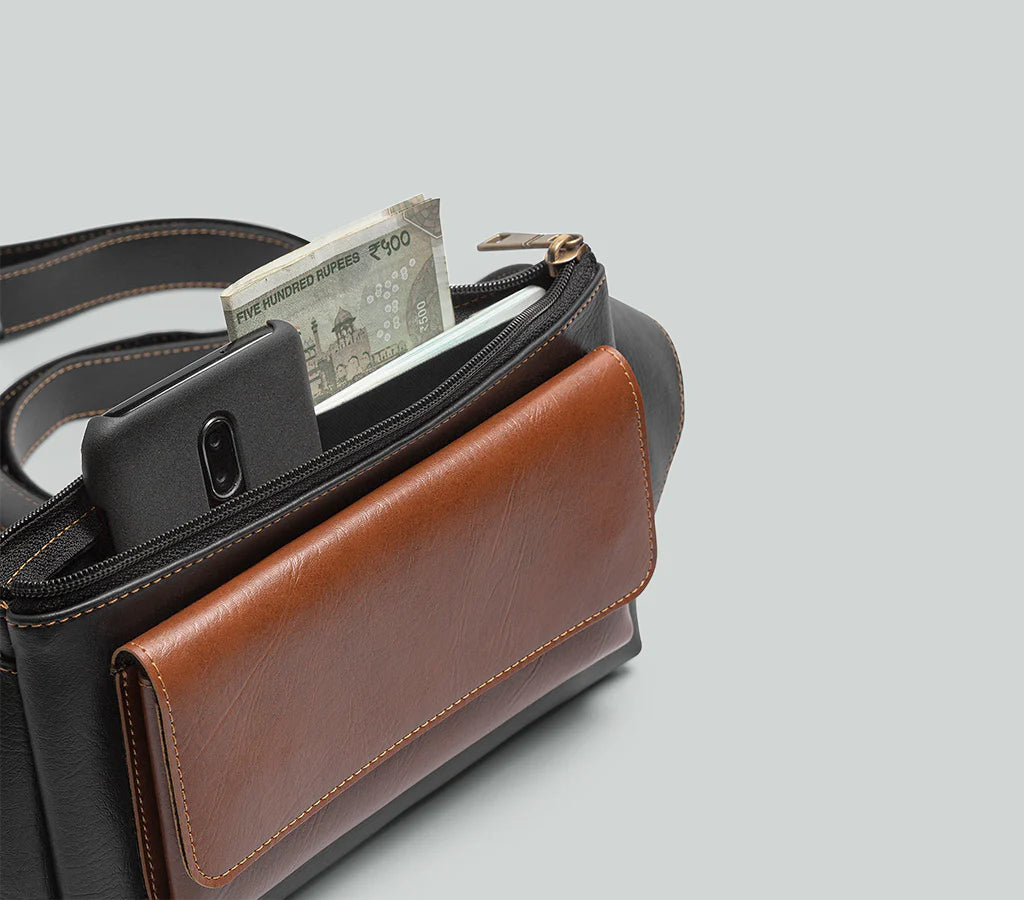 All Essentials, Everything
From your smartphone, to cash, cards, and keys all tucked in a smart crossbody bag across your waist or shoulder.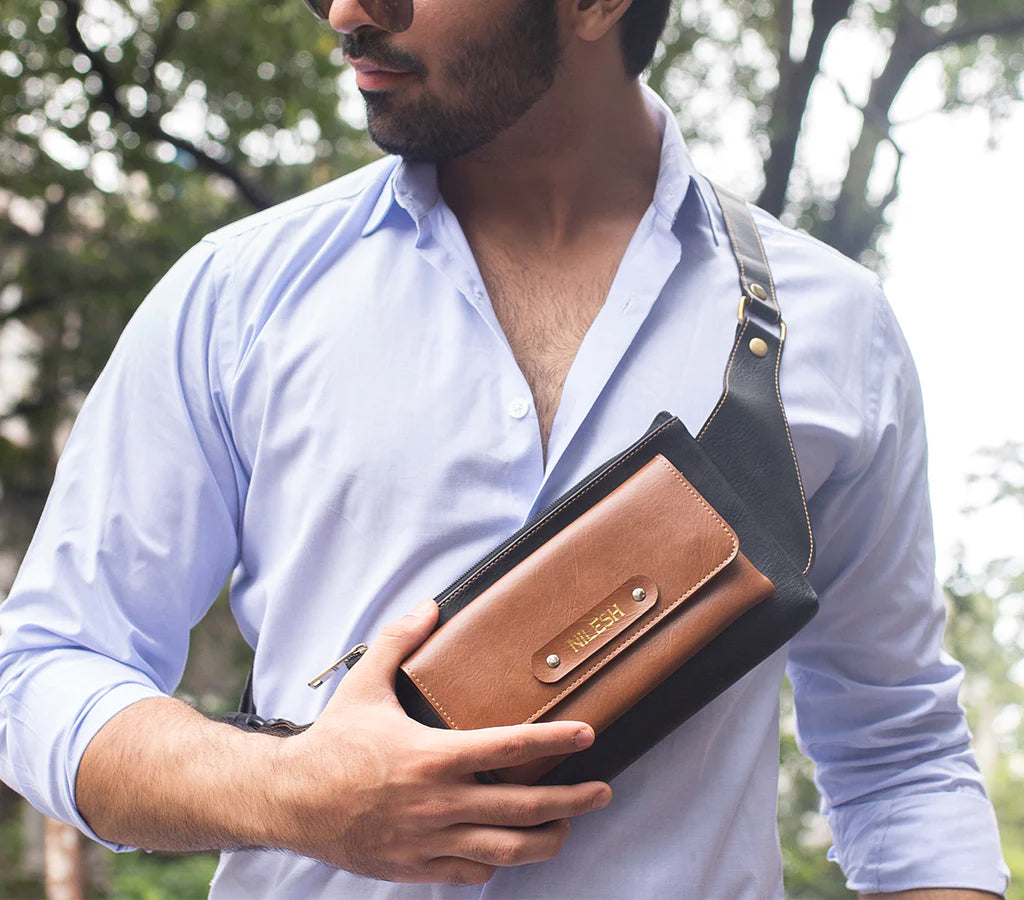 Perfect Fit
The bag is designed with an adjustable strap to give you a seamless fit and superior functionality.


A Functional Style Statement for every Men

Keep your valuable items safe and close to you (at an arm's length, quite literally) with an additional pocket on the outside and the main zipper to store all your essentials.
You can carry this bag in two ways across the shoulder or around the waist.
Whether you're an avid traveler or you love your hands-free at all times, this one's for you! The Crossbody comes with multi-functional zipper pockets, the front pocket can fit in your wallet, smartphone and your essentials, the bigger back pocket can hold many essential items, and this bag is ideal when it comes to going on a trip, or even when you are on the go in the city.
The bag comes in two colour options in Black & Tan, and overall Tan, what's great more is you can get them Personalised with your name on it. Both the colours are all time classics and will match your OOTDs just right.
The Crossbody Bag is Vegan and has a style statement. Coming to the convenience part of it, who doesn't like keeping their hands-free at all times? The bag is spacious enough to house all of your outdoor essentials and compact enough to carry everywhere. Also, buckles added to the Crossbody Bag are super durable.
How to wear the Crossbody Bag Wear your Crossbody around your waist for a classic style. Sling the bag across your chest for a more modern style. Let your Crossbody stand out and wear it diagonally from your shoulder. A casual street look, resort wear or an adventure-vacation style, this crossbody bag is sure to be a staple in your wardrobe.
If you're looking for a gift for your special person then this would be a great choice both in terms of aesthetics and practicality. You can also choose to pair this with a Personalised Sanitizer Cover and Men's Wallet for a perfect outdoor-sy gift set.