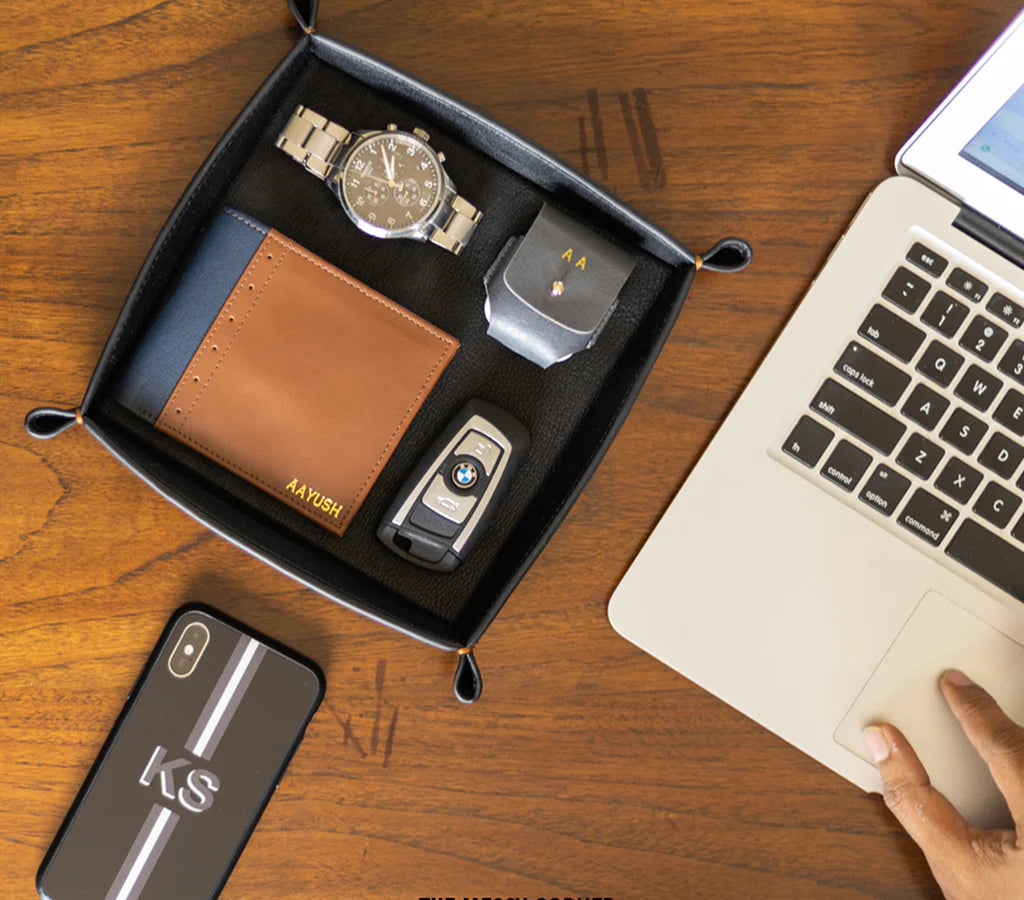 Tidy up your work desk
Organize your workspace and make the most of your workday. Stay ahead of your work TO-DOs with our desk essentials.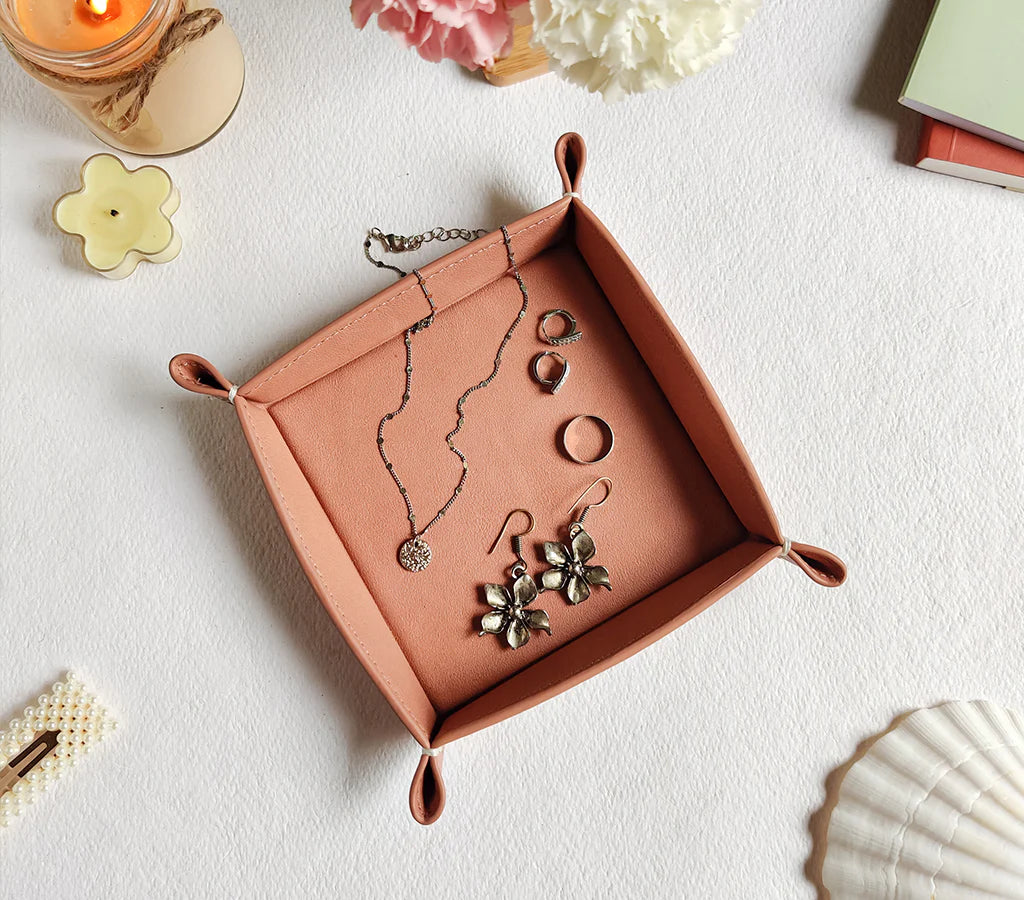 Multipurpose
Whether it's your work desk or bedside table, gadgets or jewelry, our valet trays work as a great storage unit for your trinkets and essentials.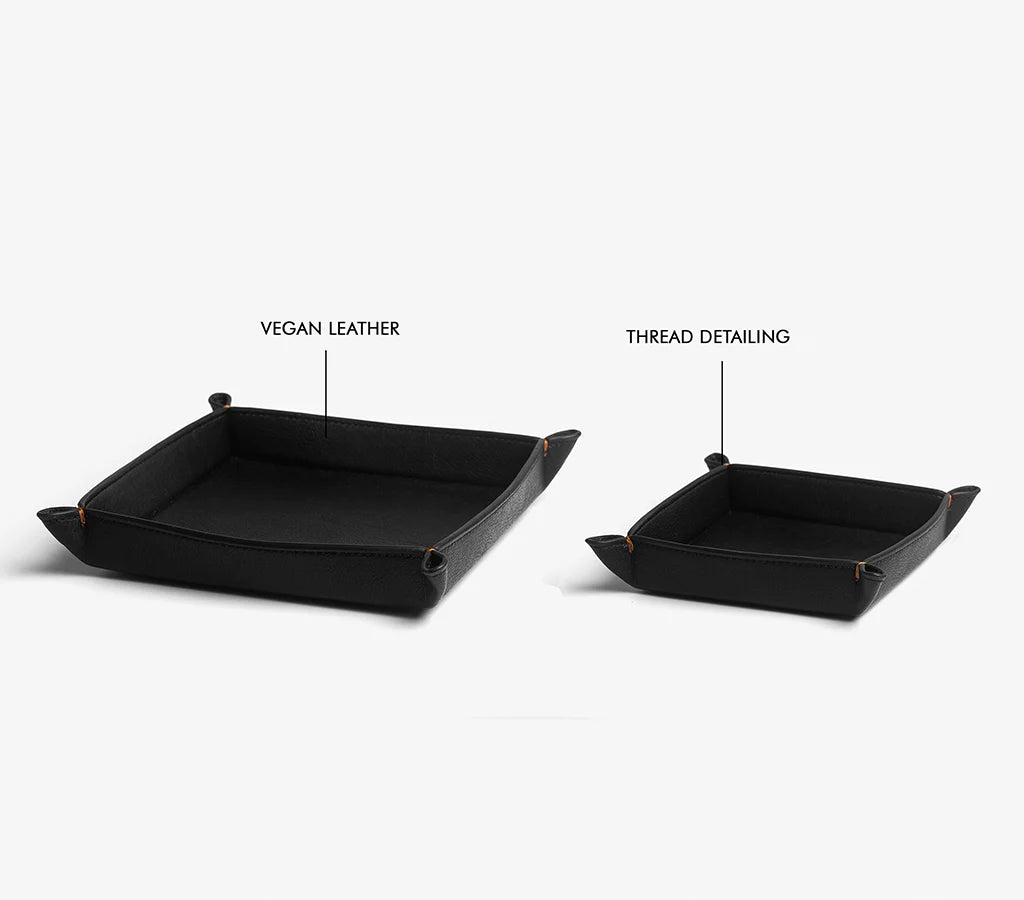 Handcrafted
Made with premium vegan leather with great attention to detail and superior finish, Our valet trays also have an option of customizing your initials in gold foil.