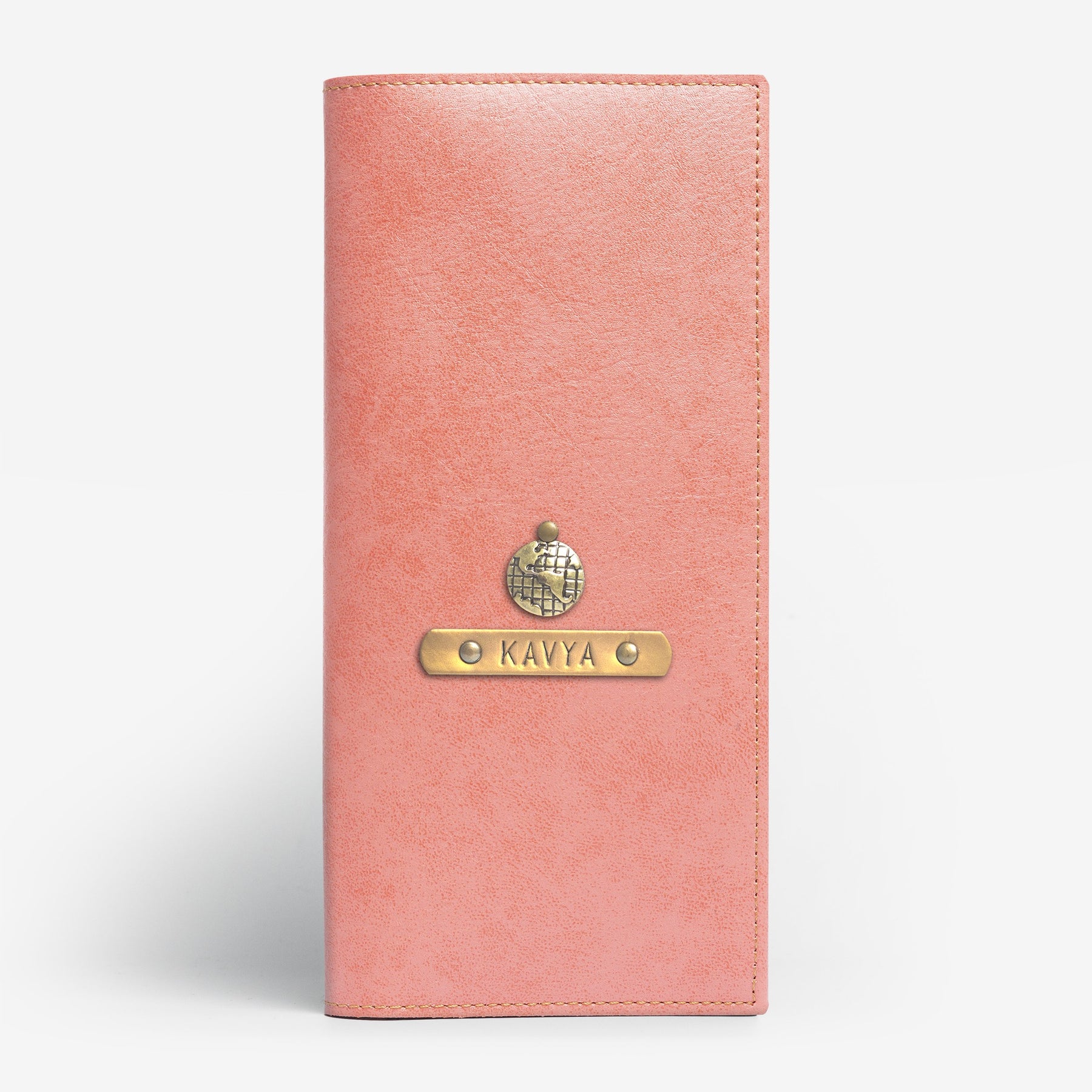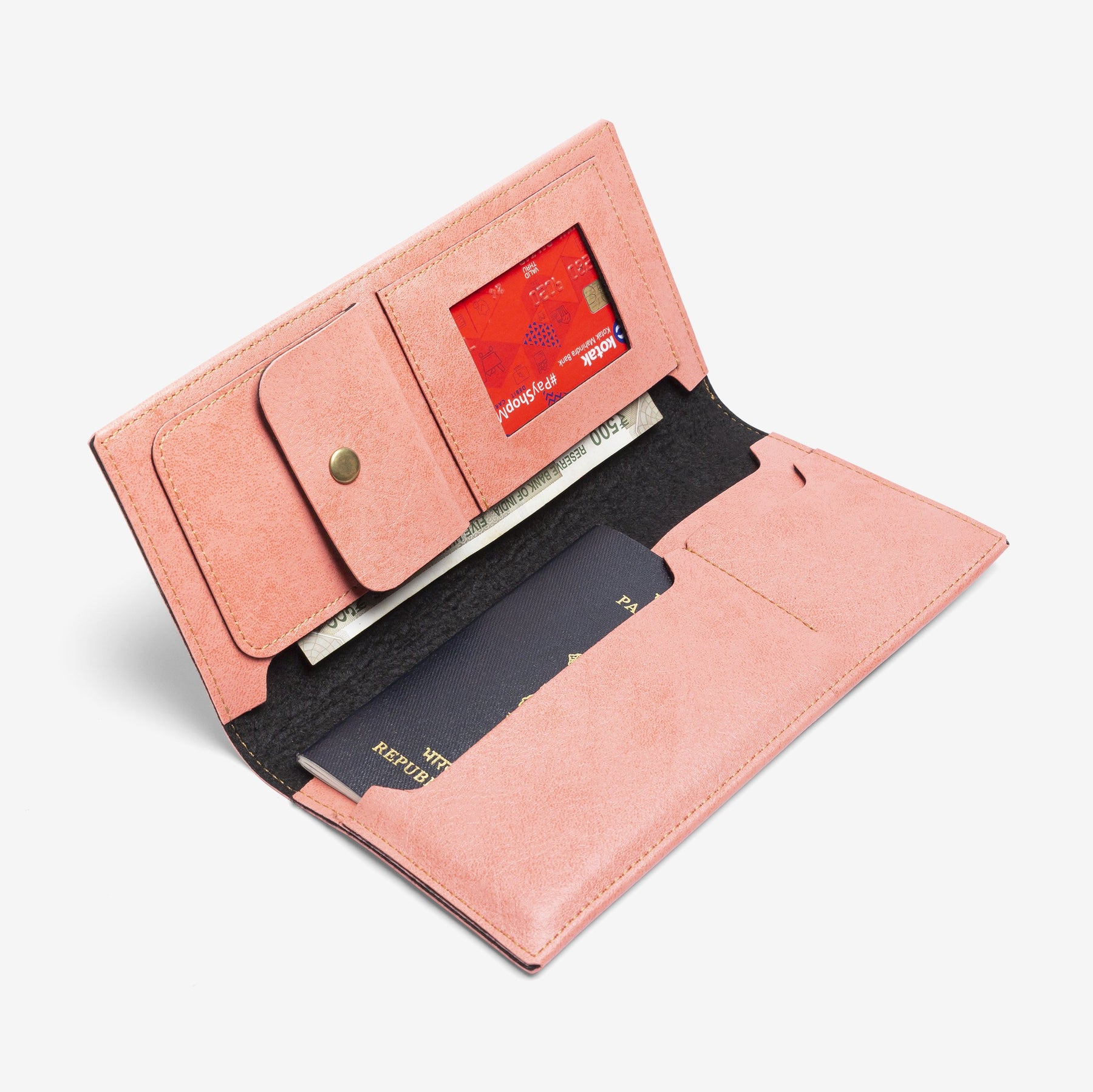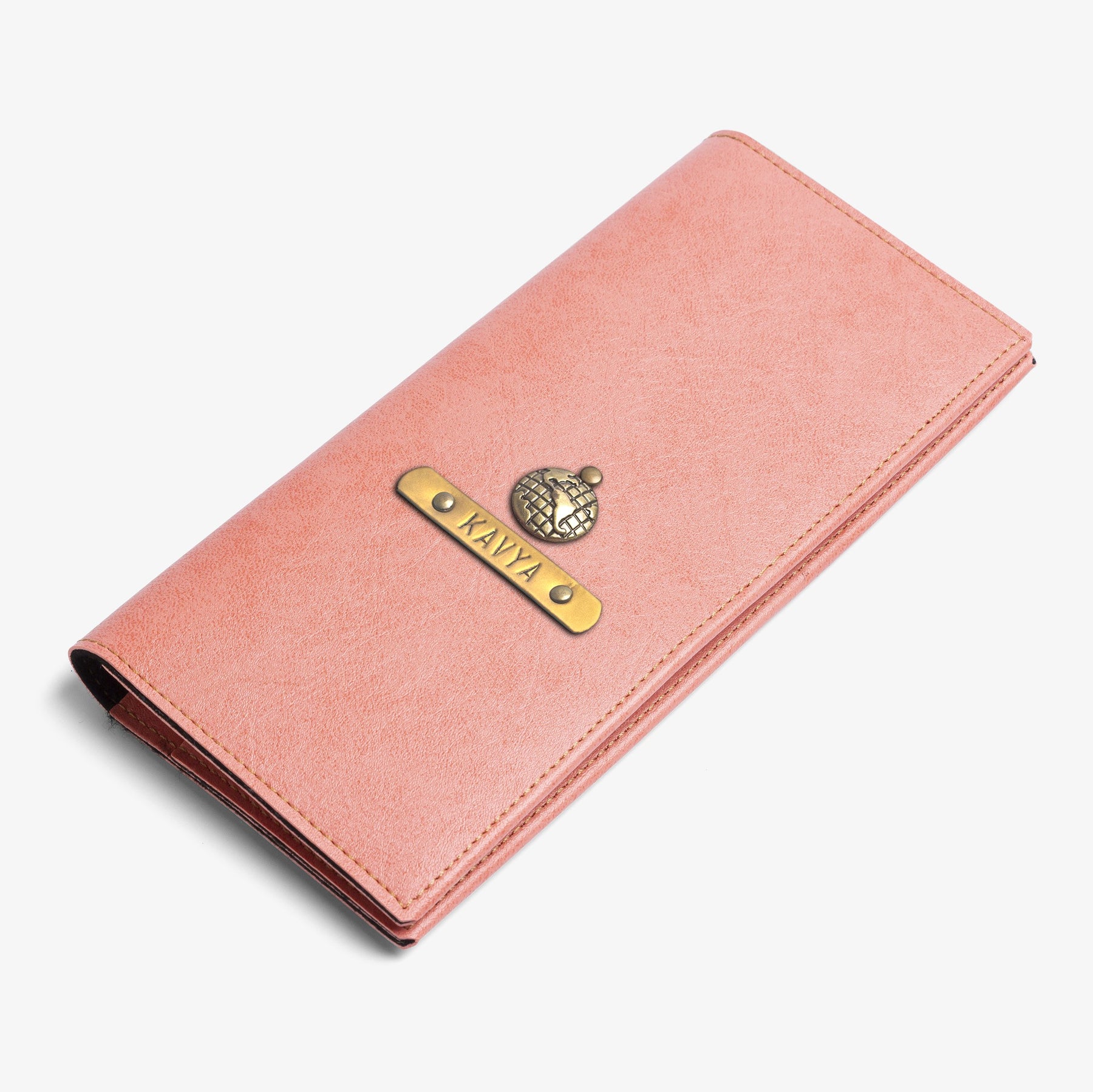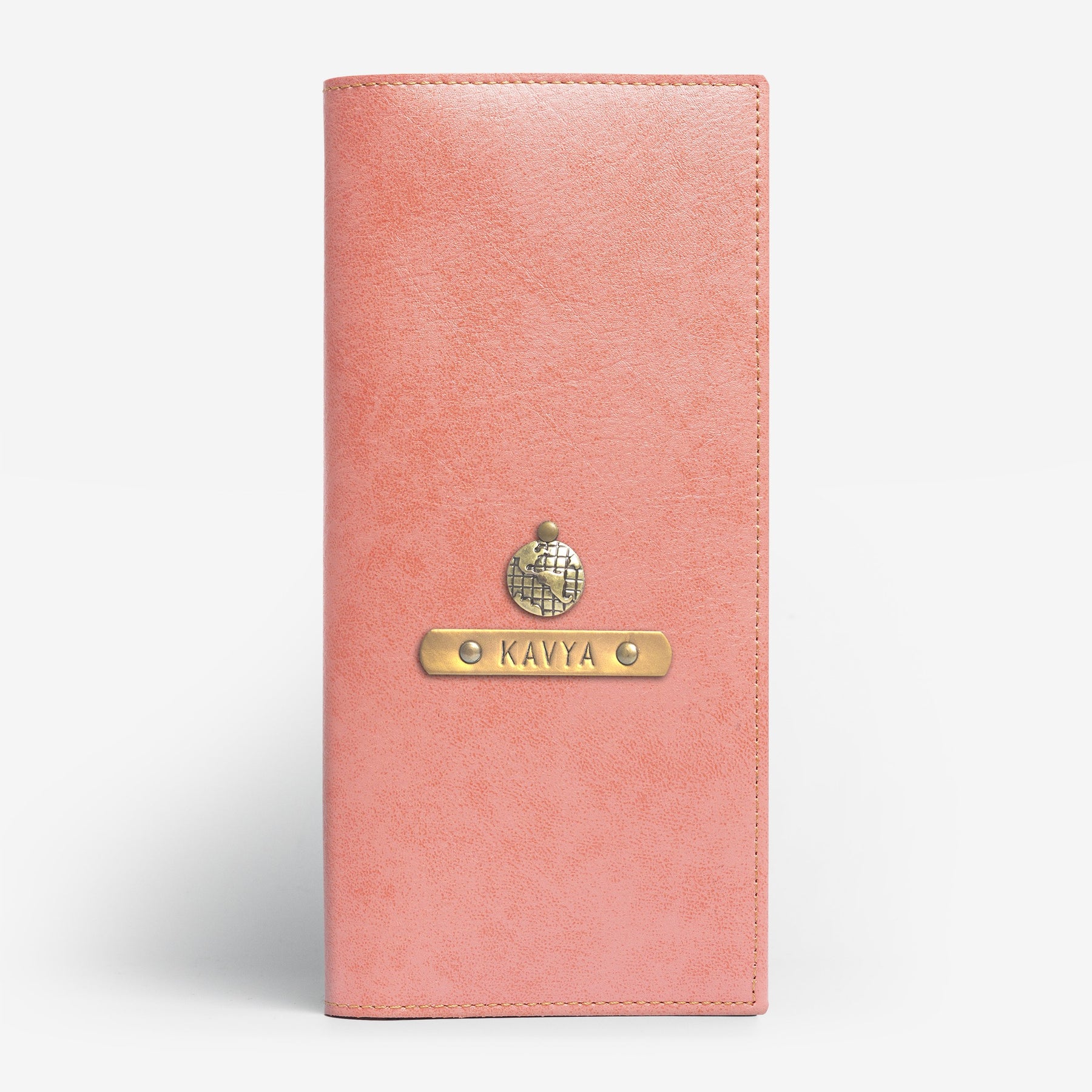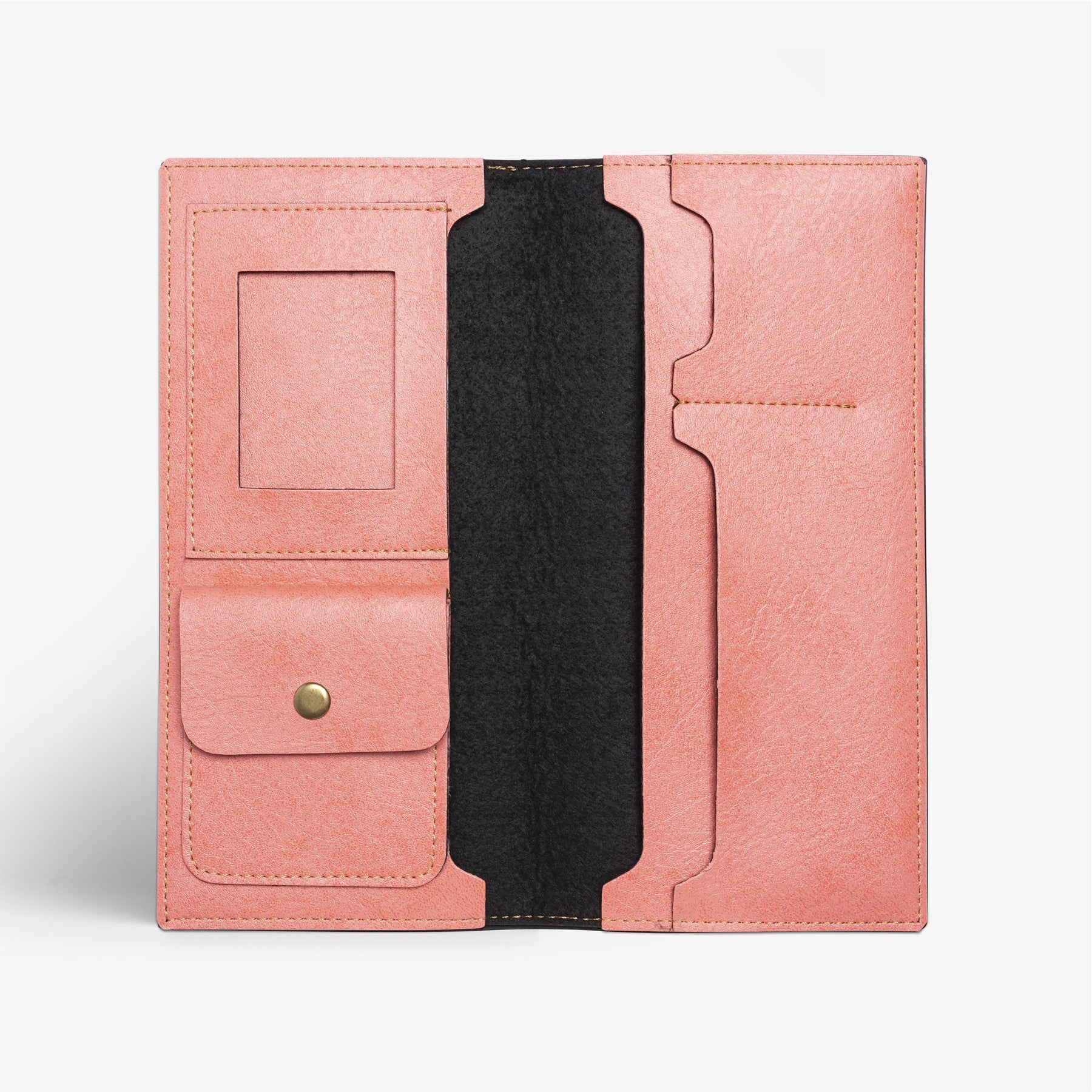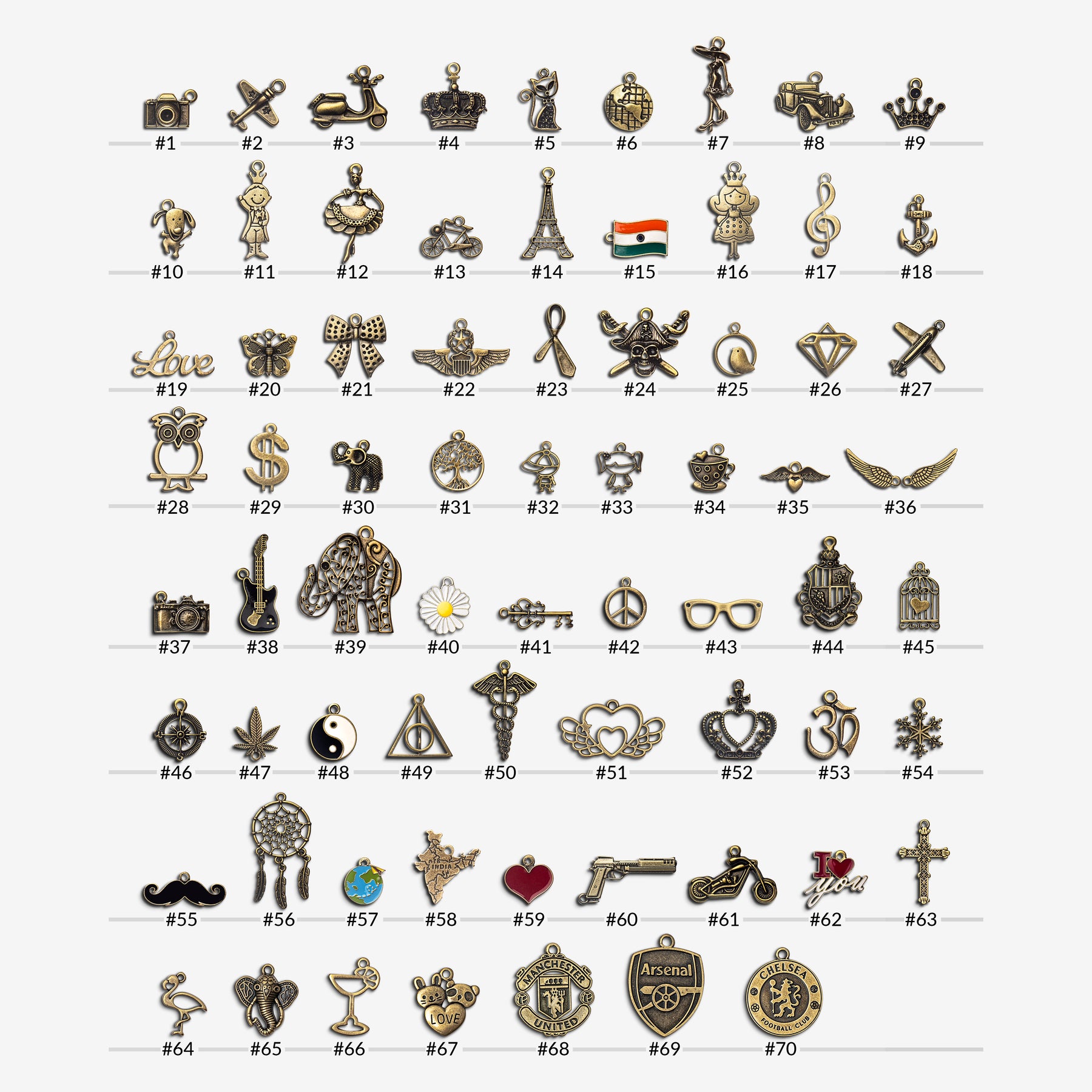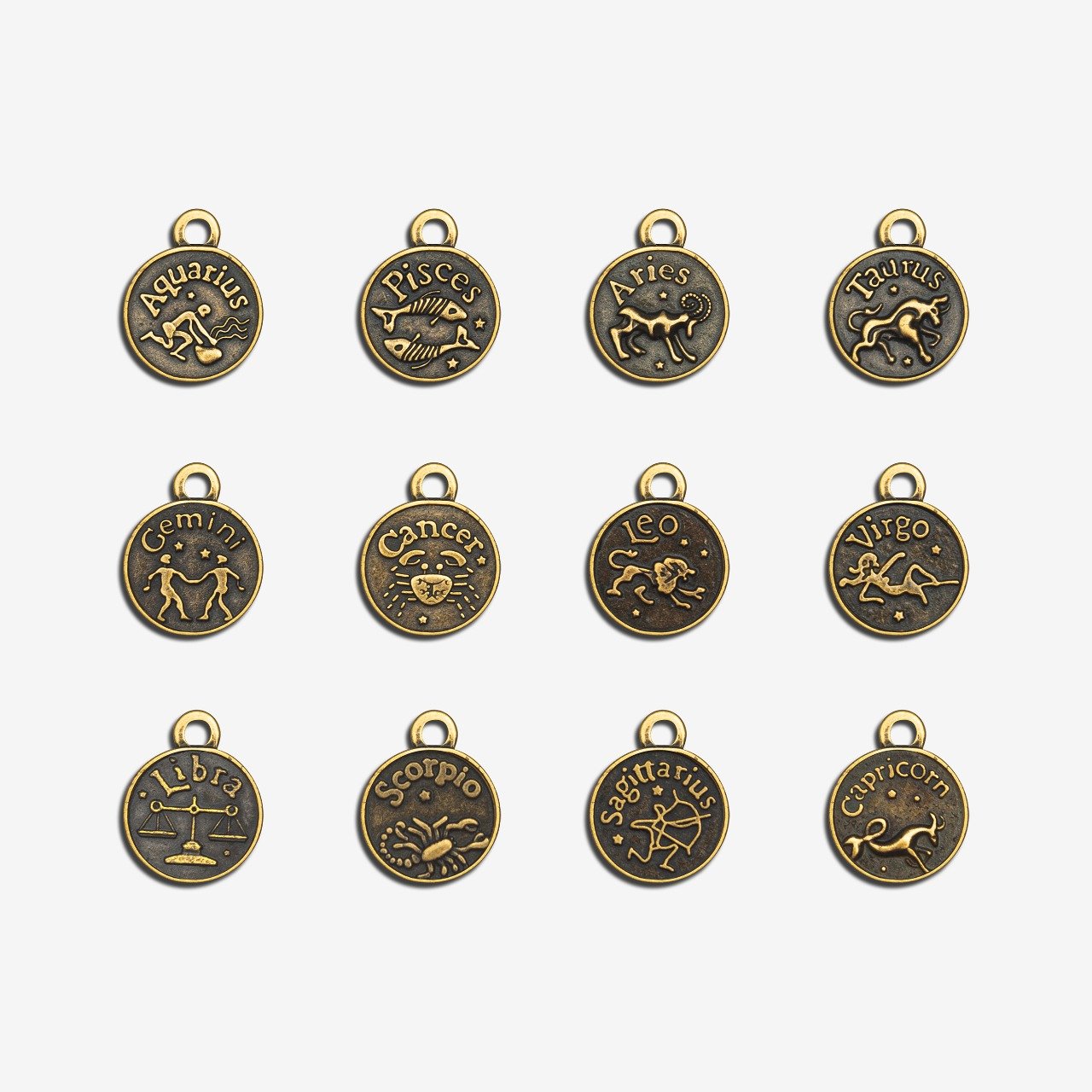 Personalized Travel Wallet - Peach
Active Offers
Buy 2 at Rs. 1699 only. Use code TRAVEL2
Buy 3 at Rs. 2399 only. Use code TRAVEL3
Buy 4 at Rs. 2999 only. Use code TRAVEL4

What's in the Personalized Travel Wallet - Peach?
'Make your travel trips relaxed and stress-free with your own personalized travel wallet. To suit your travel needs, they are perfect for keeping your passport, currency & tickets together in one safe place.'

- Includes inside pockets for 1 passport, airline ticket/boarding pass, cards, cash & coins
- Synthetic Leather
- Dimensions: 8.1" x 3.9"

- Only Alphabets & Numbers can be inscribed
- Name-tag colors are predefined
- Maximum Character Limitation- 12
- We provide free shipping in India on orders above Rs.499
- Standard shipping timelines: Delivery within 3-5 working days
- Express shipping timelines: Delivery within 2-4 working days
- Same day shipping available only in Mumbai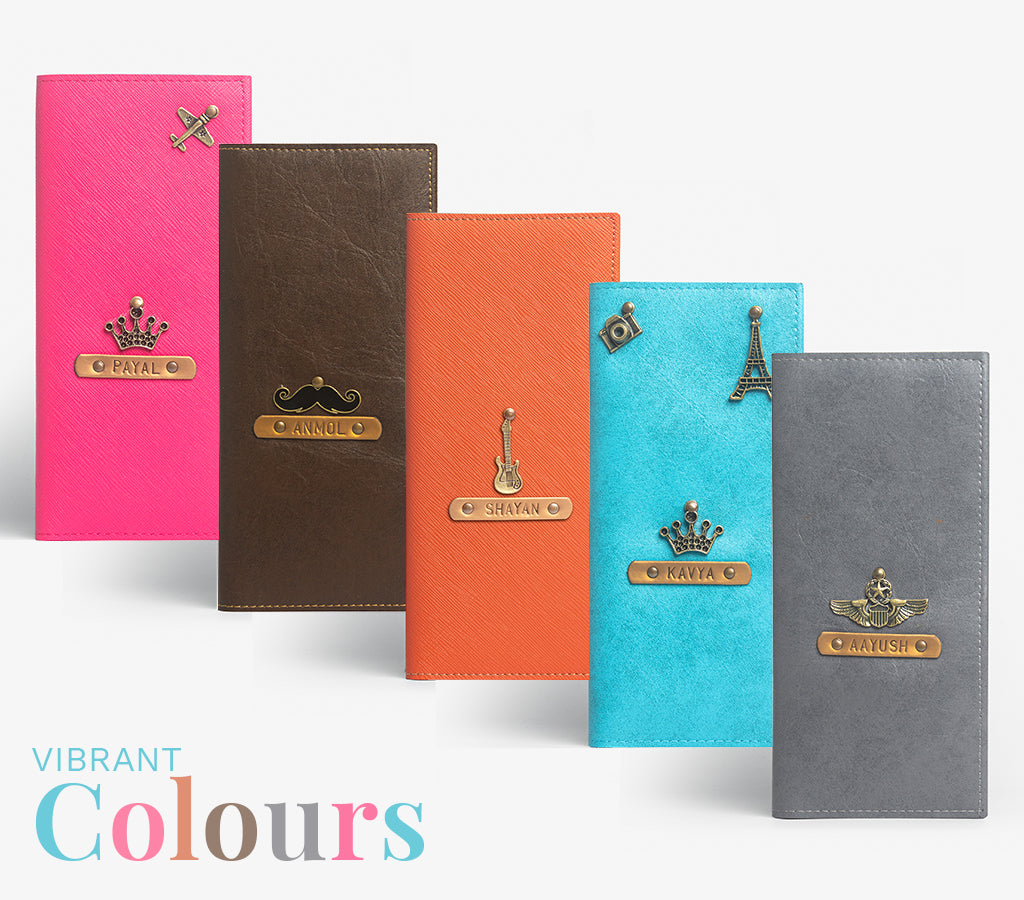 Colour Pop
Pick from a wide variety of vibrant colour options to match your vacation aesthetic.


Intelligently Compartmentalized
The Travel Wallet is thoughtfully compartmentalised to store all your important documents and currency in a handy and easily accessible format with inside pockets for 1 passport, airline ticket/boarding pass, cards, cash & coins.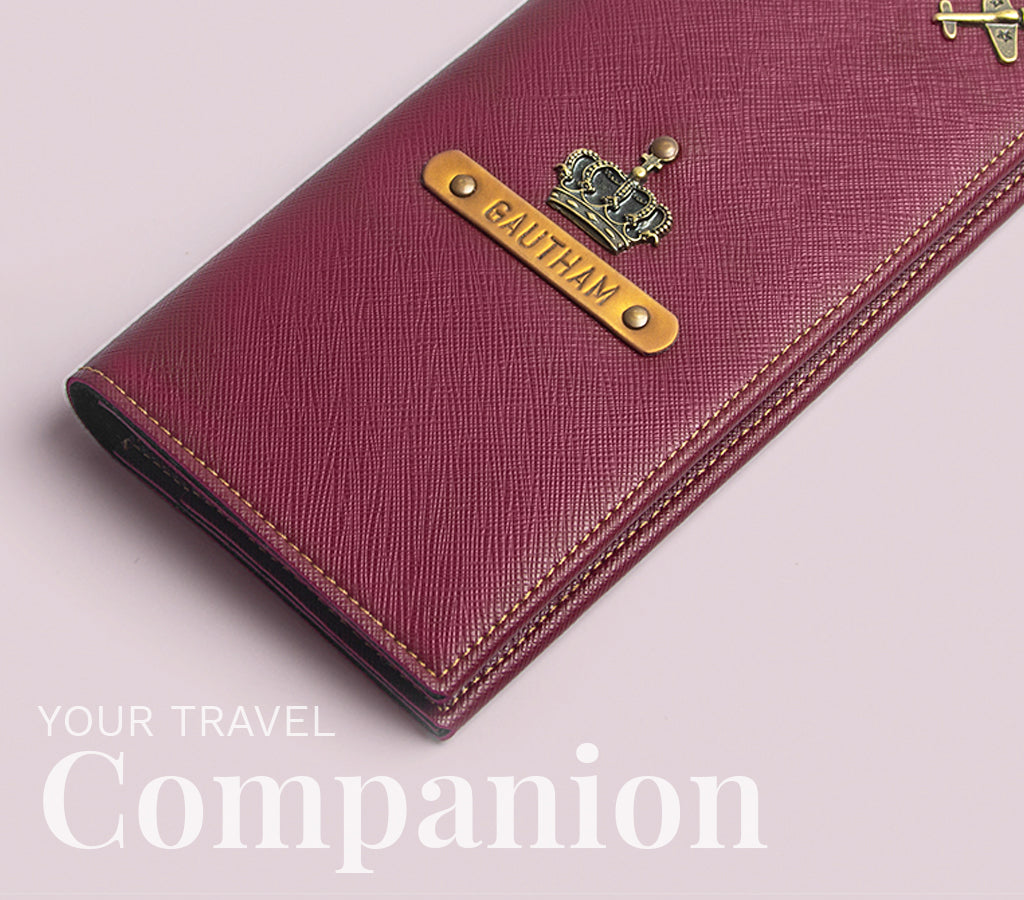 A Travel Staple

A no-deliberation must, this accessory is sure to help you carry all your essentials safely stored at once place.


Impressed
This was my first time purchasing a product from the Messy corner can I have to say I'm quite impressed with the quality of the leather. The only suggestion and I would have is the colour that is displayed on the website differs slightly with the end product. For example I ordered a peach colour travel wallet however in reality it was more on the pink side.
Awesome stuff
I bought it as a gift and they just loved it. I totally admire the concept of personalised stuff..lovely work..great stuff..keep going.
Personalized Travel Wallet - Peach