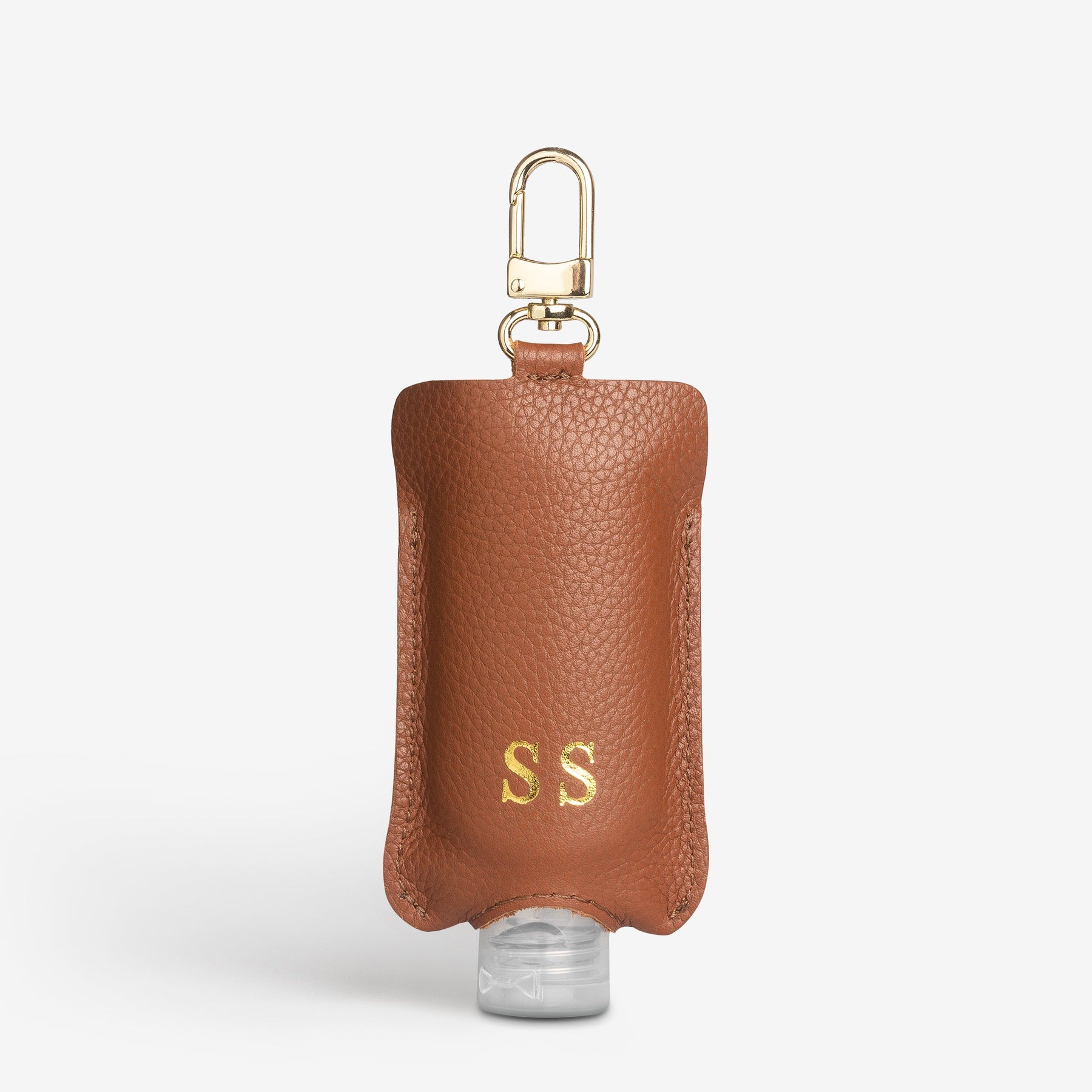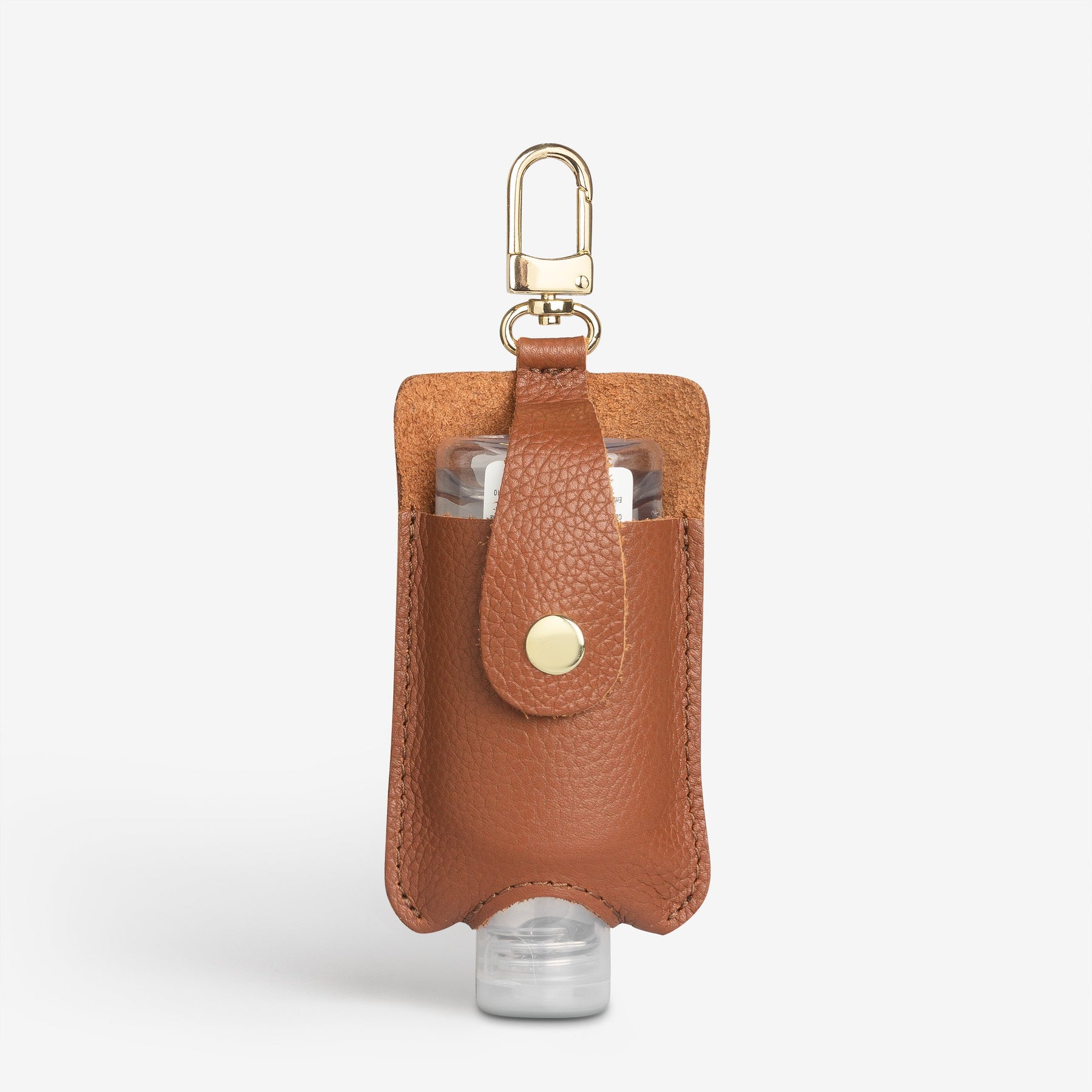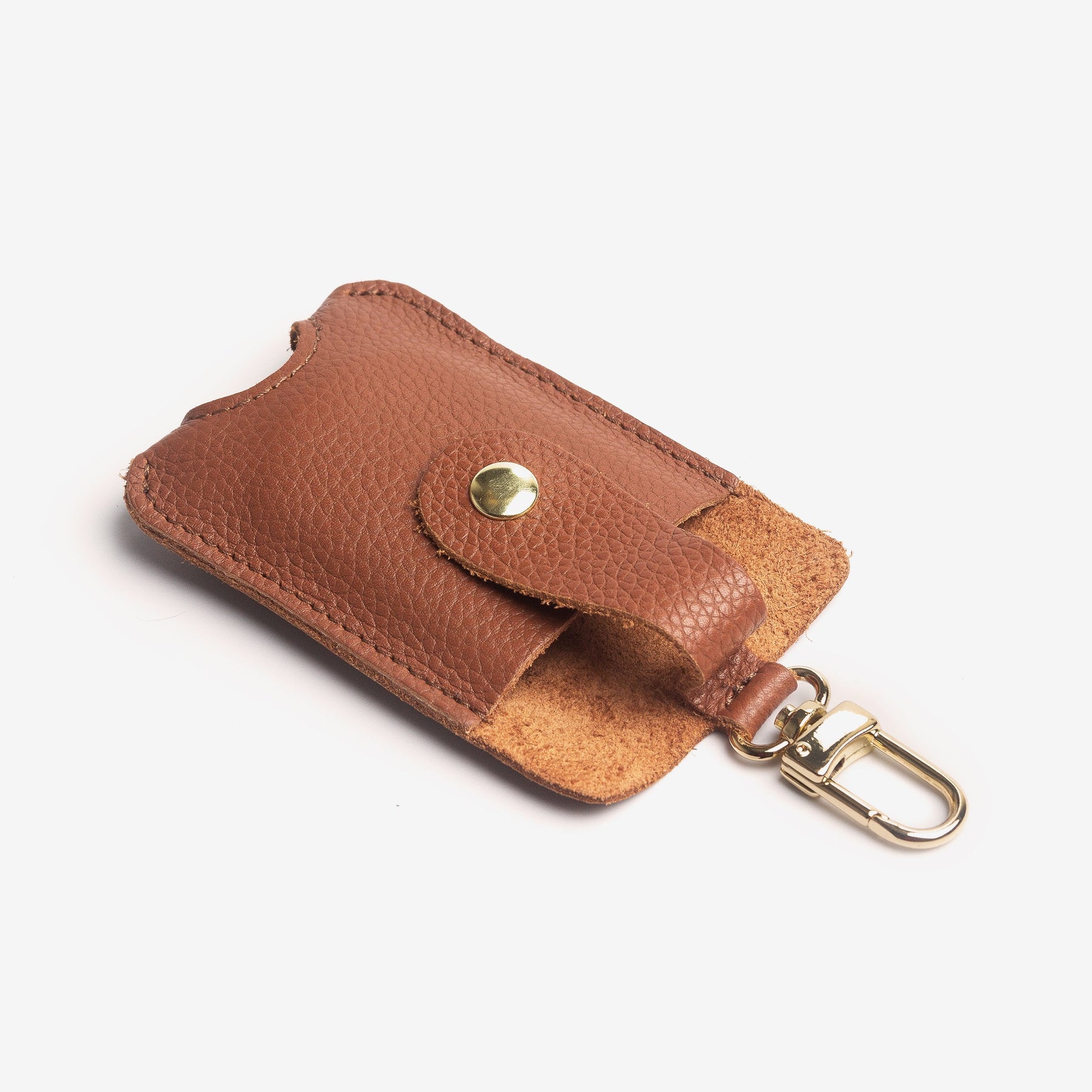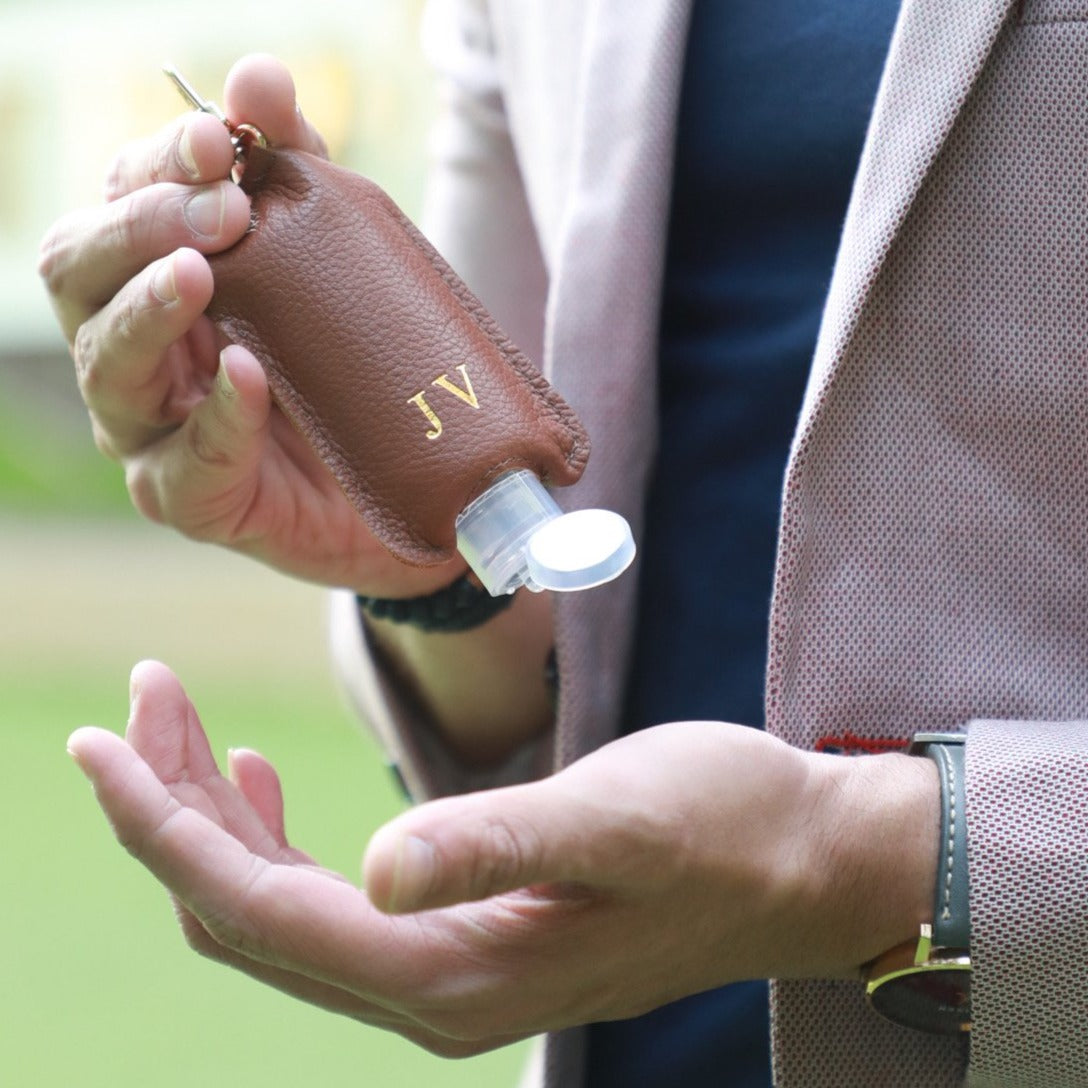 Personalised Sanitizer Cover - Tan
What's in the Personalised Sanitizer Cover - Tan?
- Material- Genuine leather
- This product comes with an alcohol based 50ml sanitizer bottle
- Can be customized with your initials
- Dimensions : 3.8" X 2.5" Inches
- Comes with a hook which can be used to attach on your bags or pant loops


- Personalisation in gold foiling
- Max character limit - 3
- We provide free shipping in India on orders above Rs.499
- Standard shipping timelines: Delivery within 3-5 working days
- Express shipping timelines: Delivery within 2-4 working days
- Same day shipping available only in Mumbai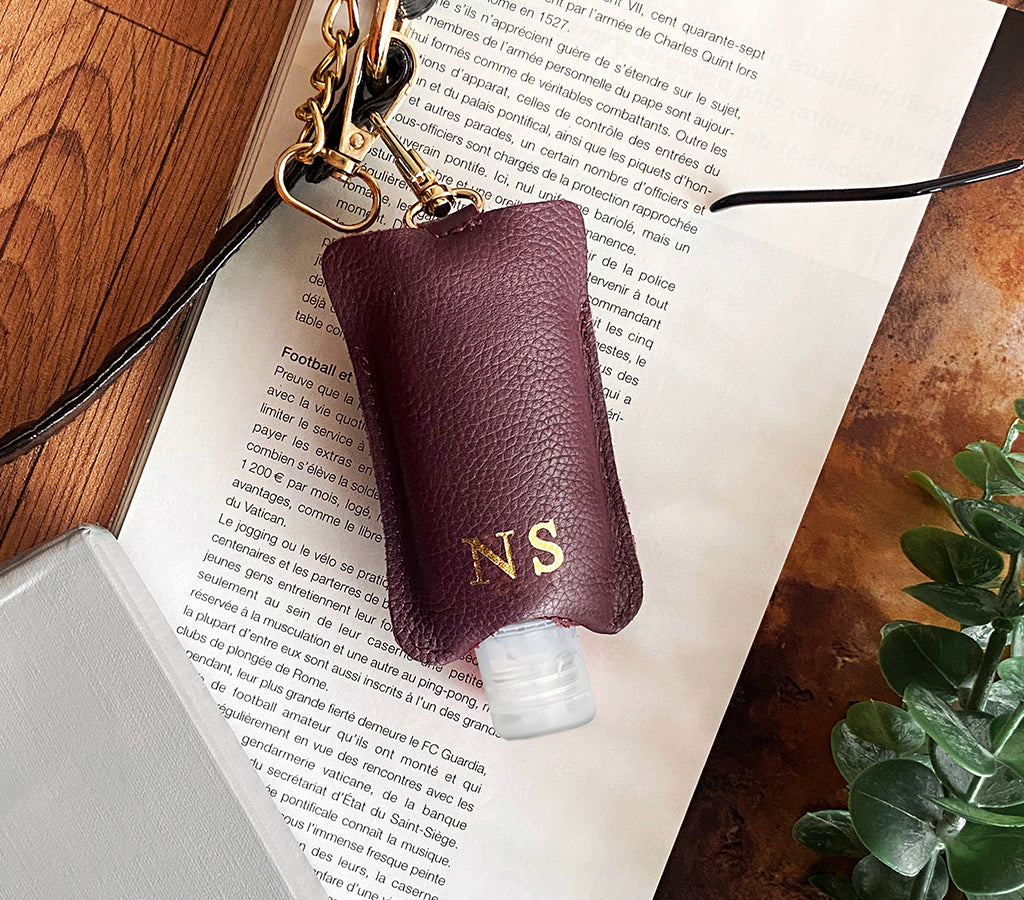 Ease of Use

Attach it to your bag, sling, keychain, sling, or your belt and you're done.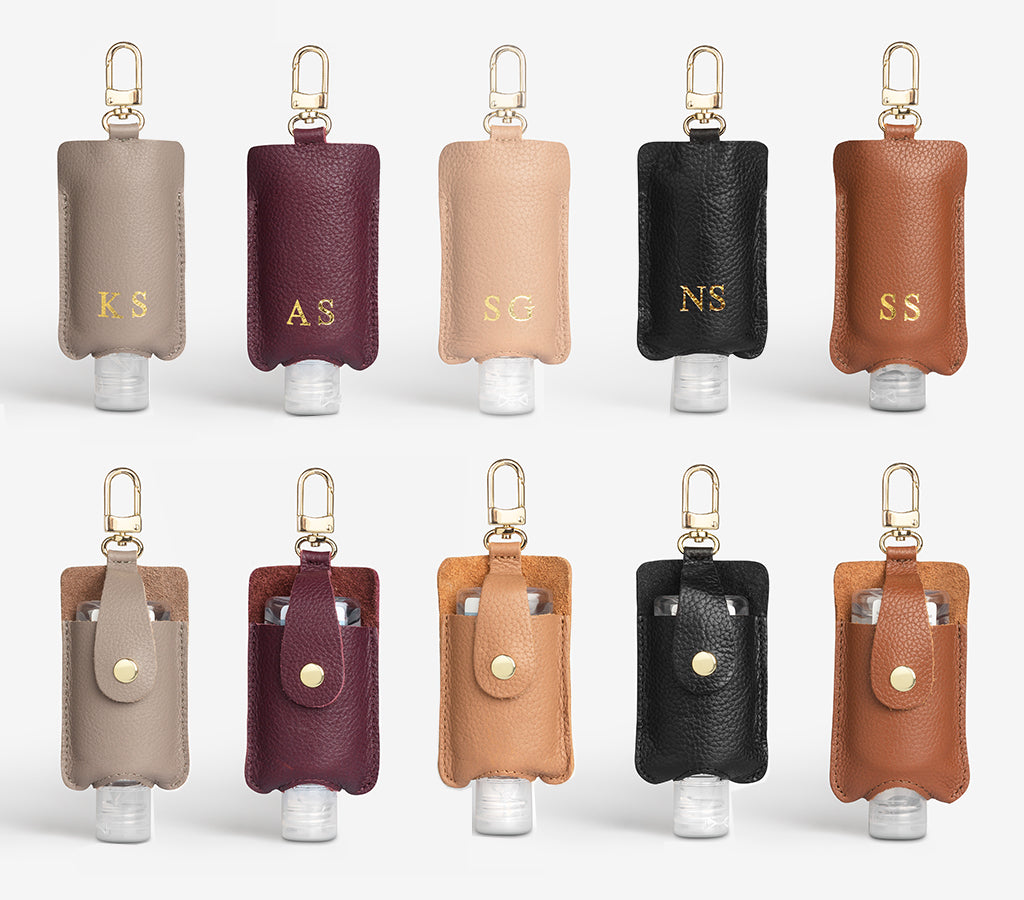 Hassle-free & Versatile

The cover is all you'll need when you are in a rush, it's personalised with gold-foiling and available in 6 shades to choose from.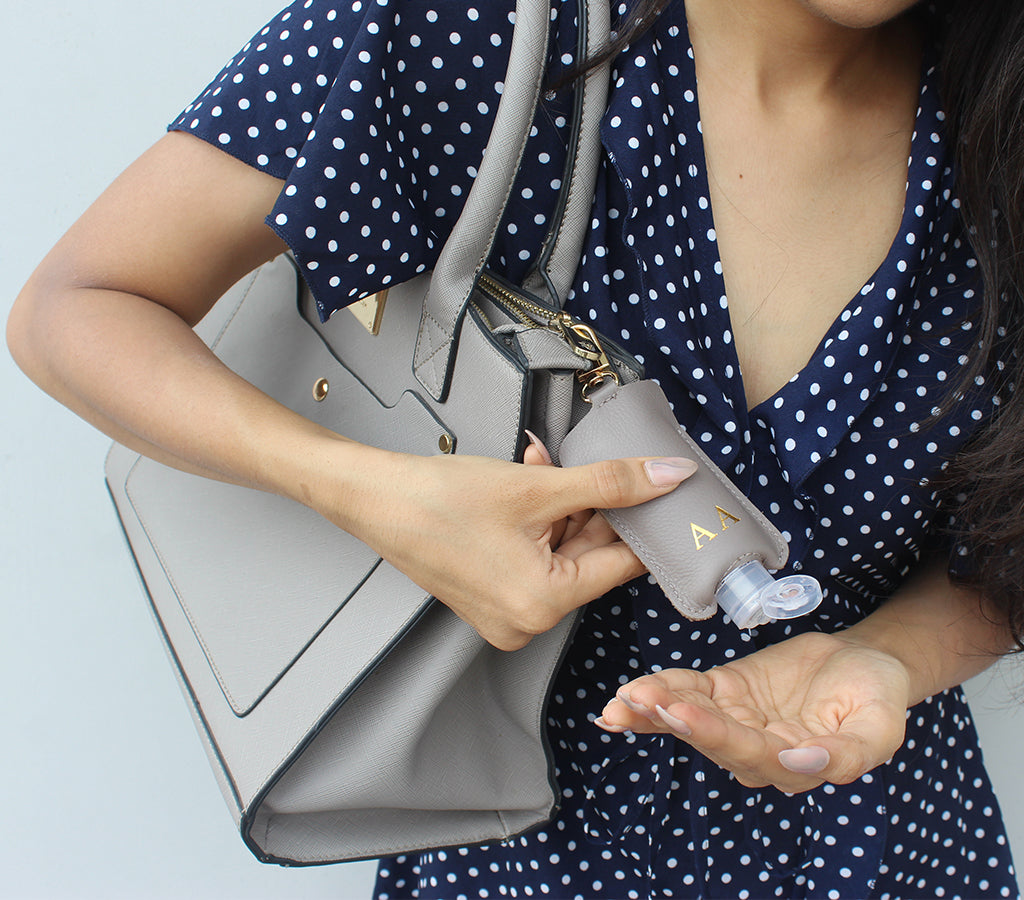 Secure & Stylish
The perfect blend of functionality with style, this cover is sure to keep you safe at all times.
Amazing!
The one for whom I have got this gift was delighted with the personalisation and she was elated. I'm really happy with the purchase. Thanks a lot.
Great
At these times sanitizer are the most important item to carry. Your product is good looking and handy to carry.
Pandemic perfection
Sounds weird I know but this is heaven sent during Pandemic for someone who chooses durability, simplicity and practicality over anything else. I love how easily it attaches because all I need is a gentle push, the leather is soft and genuine. It came in a great eco-friendly packing. The sanitizer that came along with it is of 50ml and is Gel form. I love it.
Amazing Experience
The goods are amazing!!!
Right from packaging to the quality, print, delivery, everything was great. The sanitiser covers are very handy to use and makes the whole process very convenient!
The prices are a bit on higher side, hoping to see some sales for other products :)
Pristine product
The product is just what I had wanted and expected. It has been a fulfilling experience from the request to receiving the plum product.
Thank you.
God speed and best wishes for your venture.