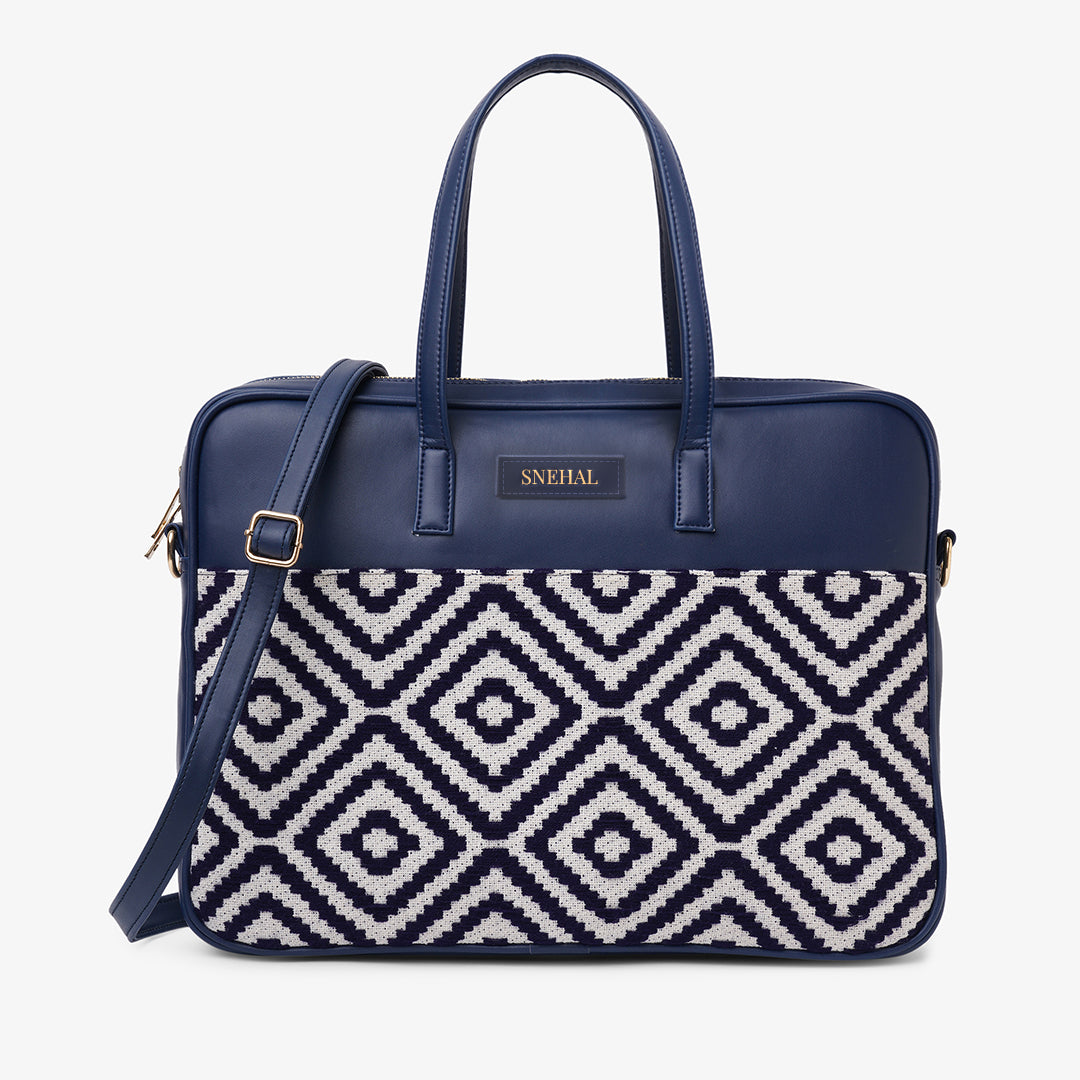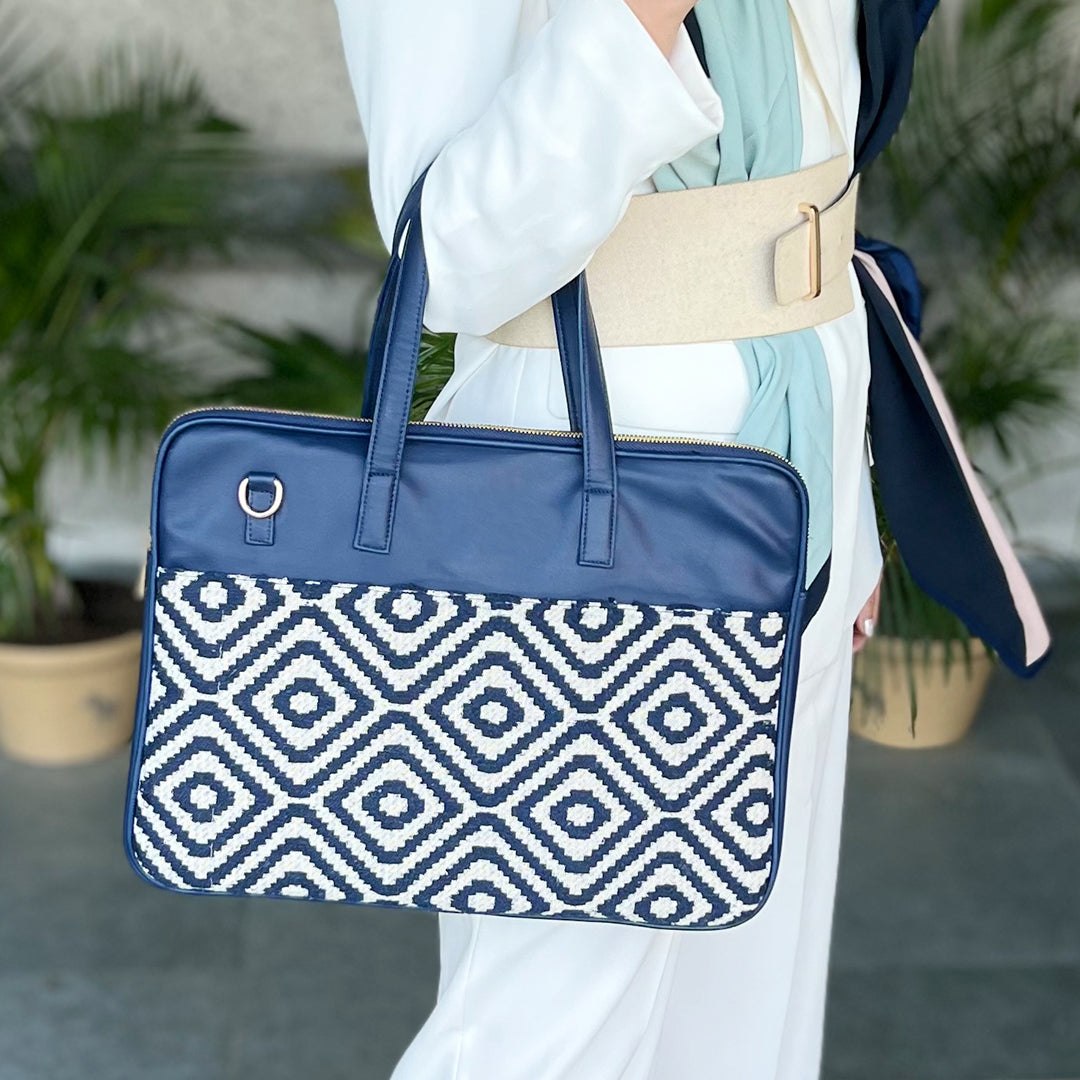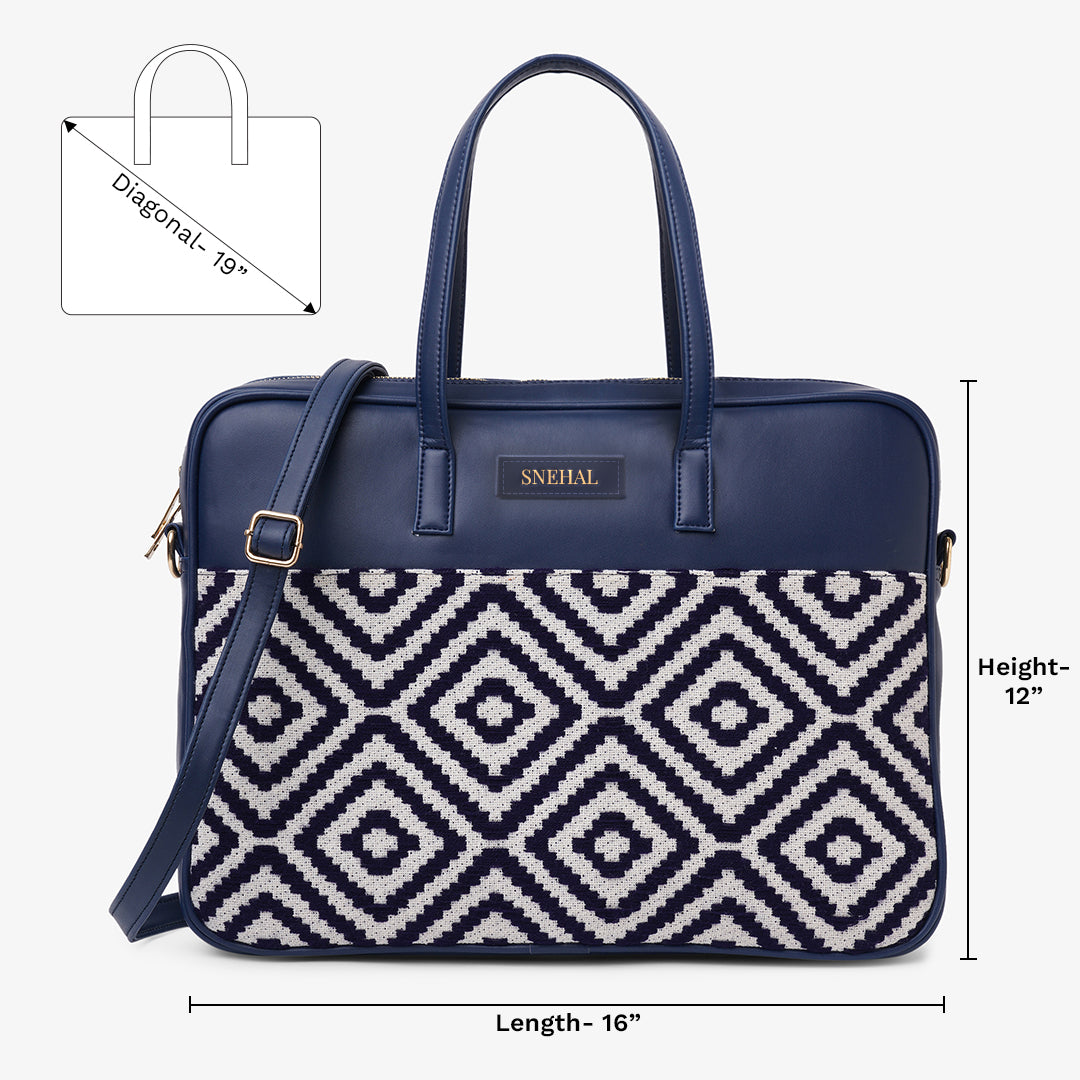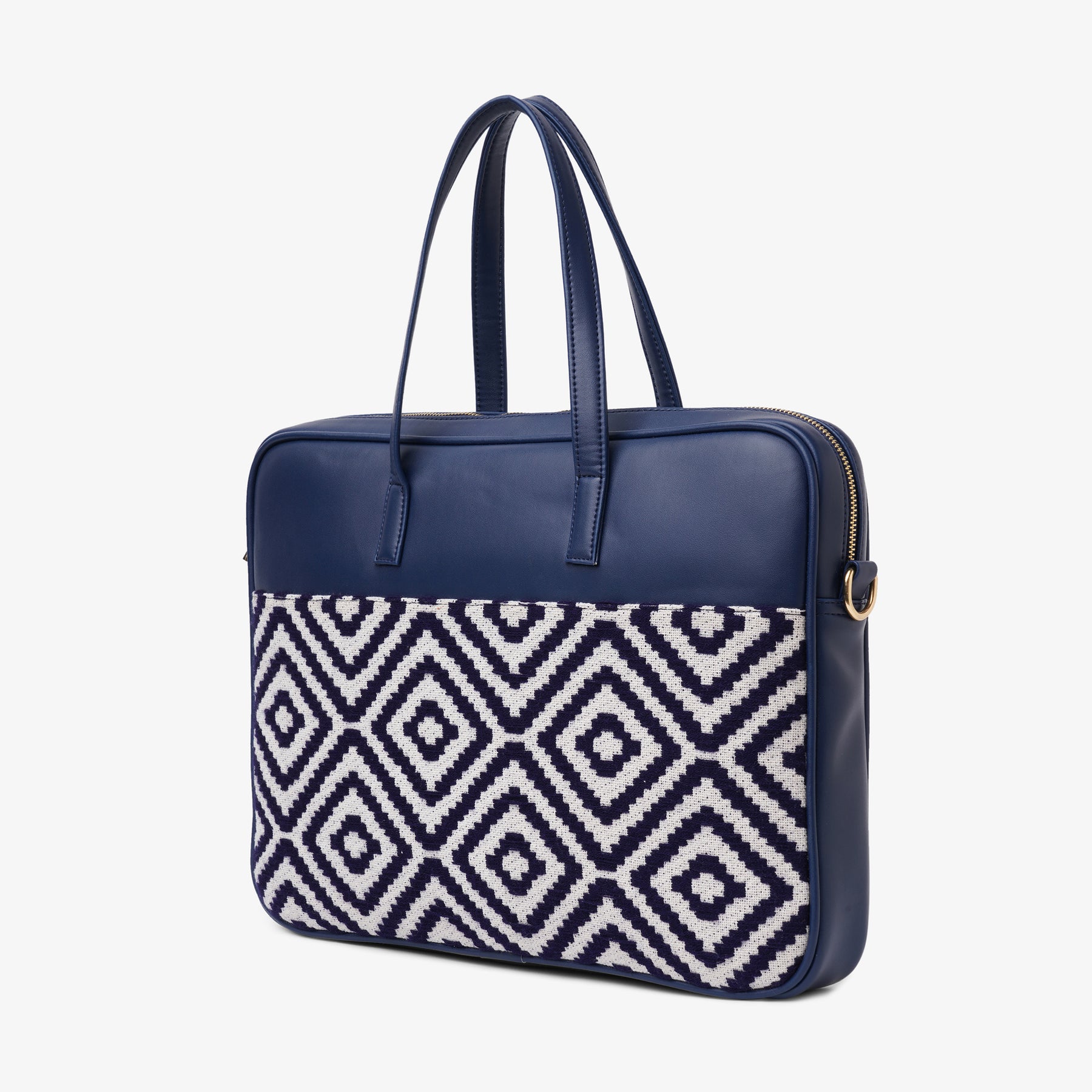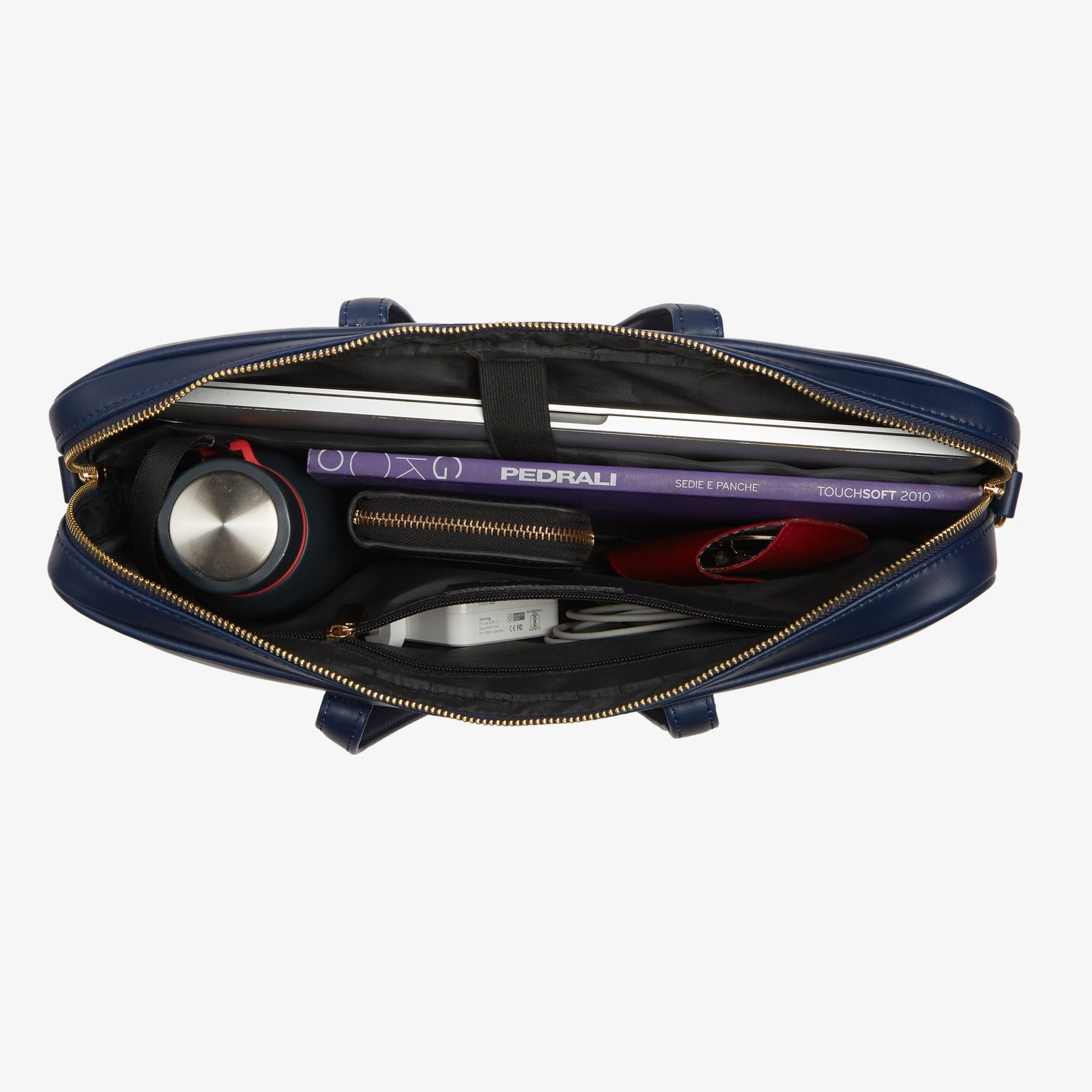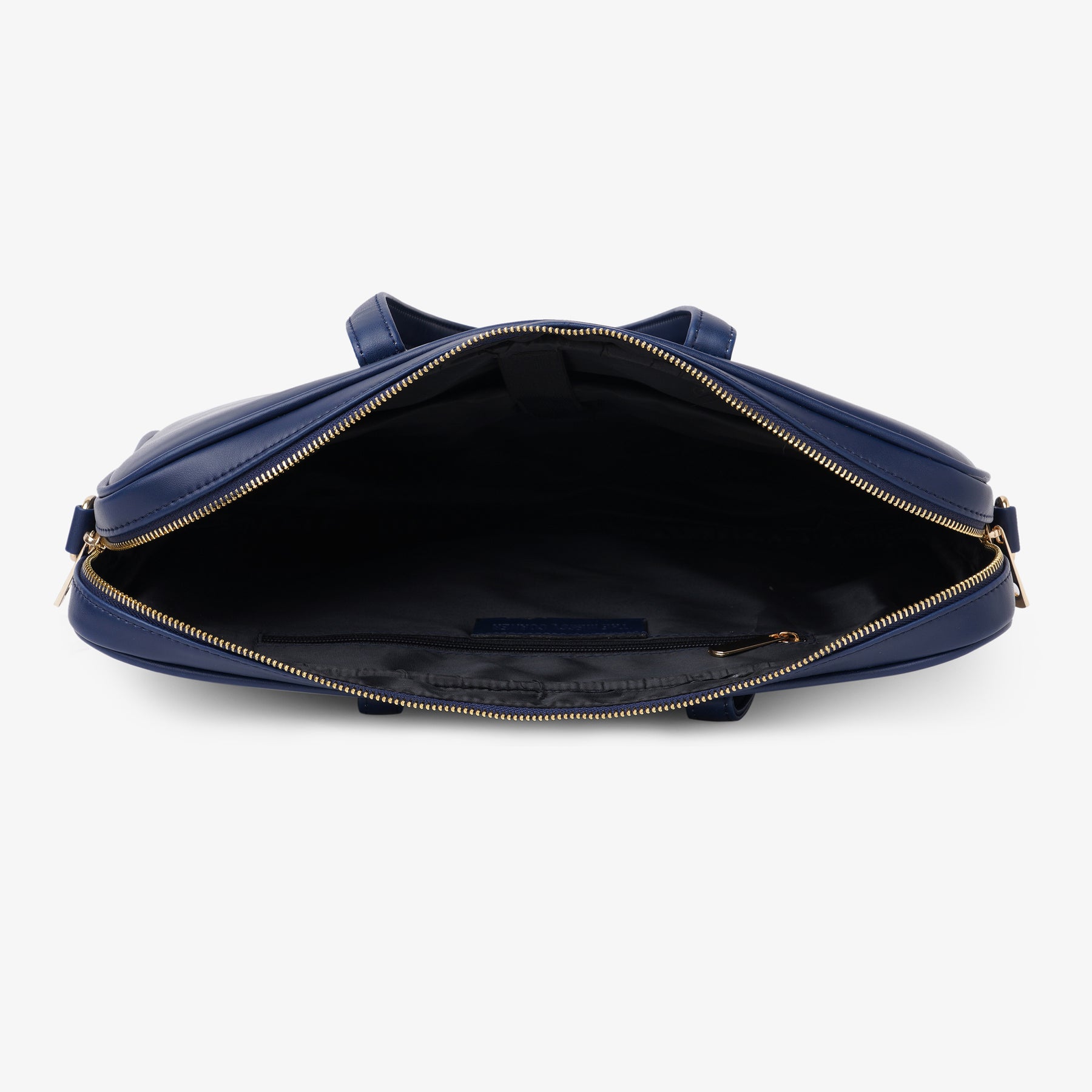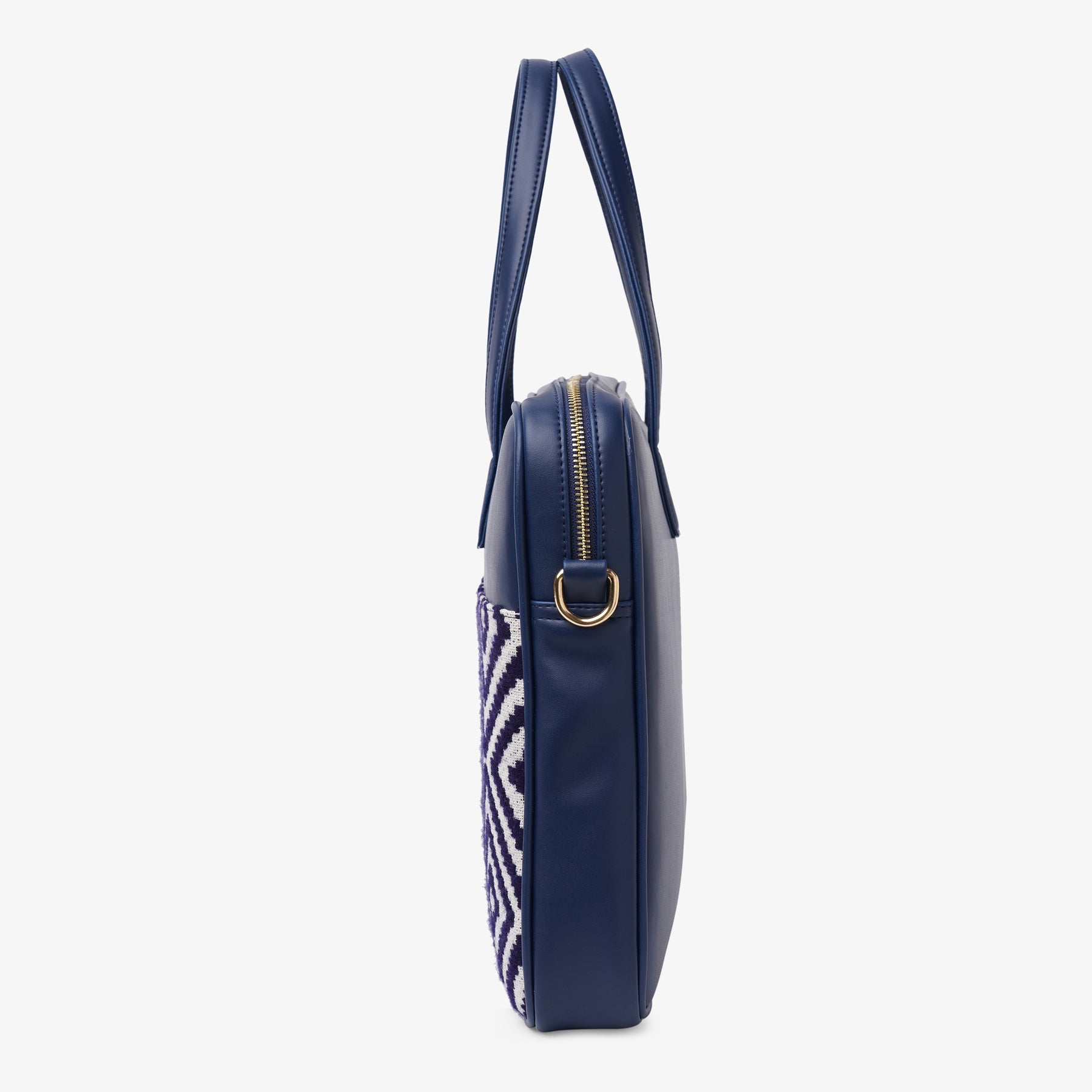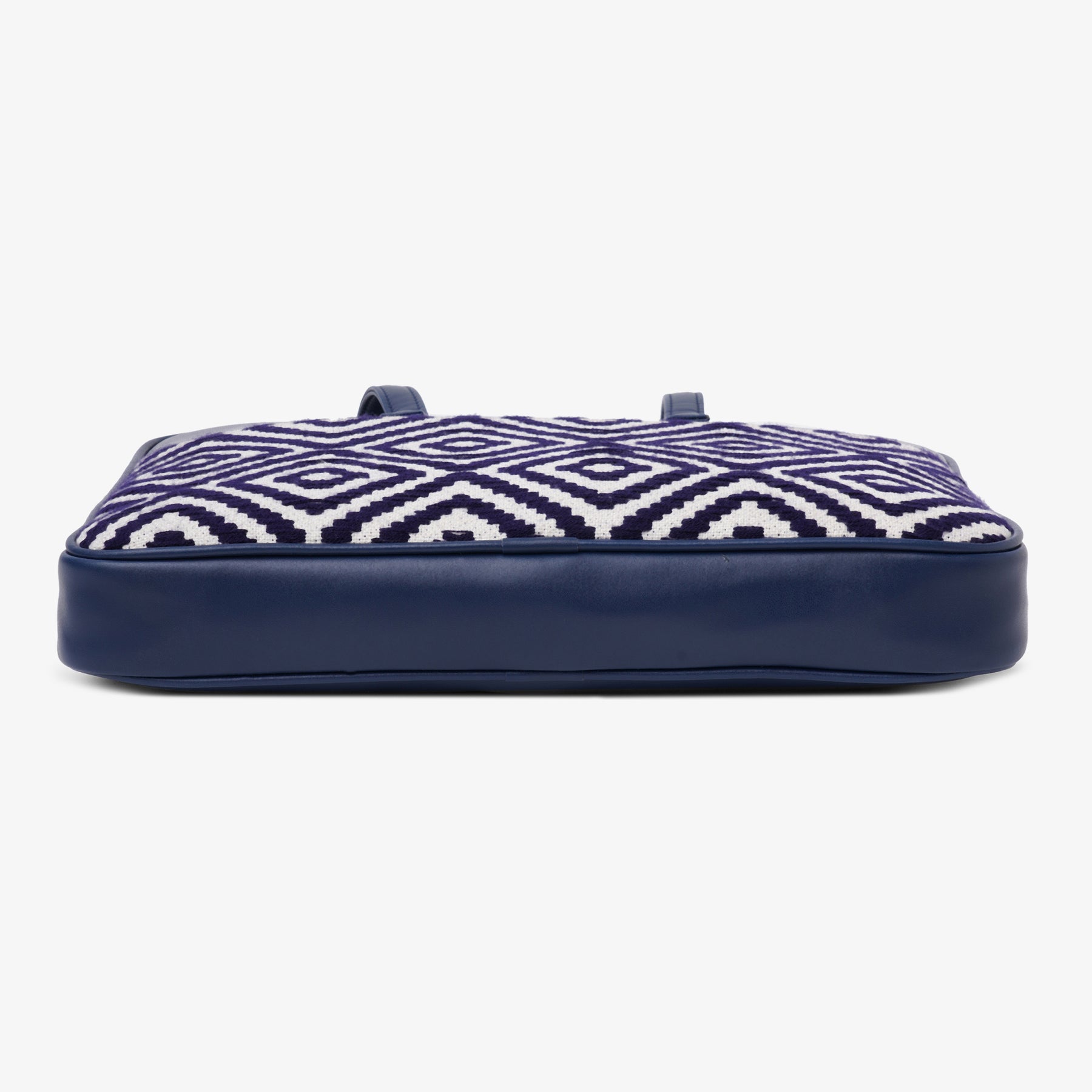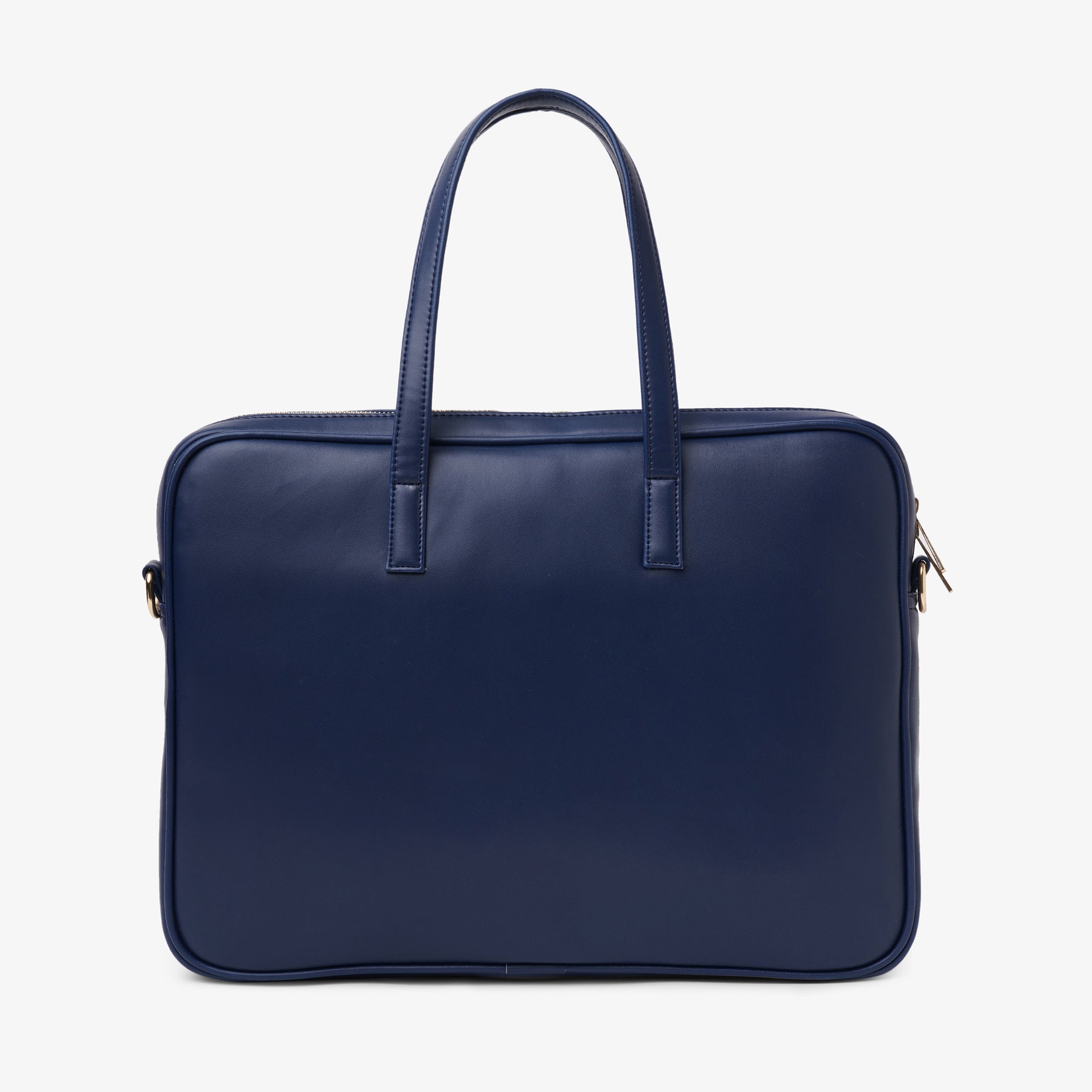 Laptop Bag - Blue Diamond
What's in the Laptop Bag - Blue Diamond?
Compact and with minimal organization, this Laptop Bag is the ideal choice for you, whether you are attending a meeting or stepping out to work.
It's convenient on the go, as it stores not only your laptop, but all your essentials like a notebook, pouch, charger etc.

The straps can be used both ways, you can carry it in your hand or use the sling.

Material: Jacquard and Vegan leather

Dimensions:
Length- 16"
Height- 12"
Diagonal- 19"
Width-1.5"
- Optional personalisation
- Only alphabets can be inscribed
- Maximum character limit - 8
- We provide free shipping in India on orders above Rs.499
- Standard shipping timelines: Delivery within 3-5 working days
- Express shipping timelines: Delivery within 2-4 working days
- Same day shipping available only in Mumbai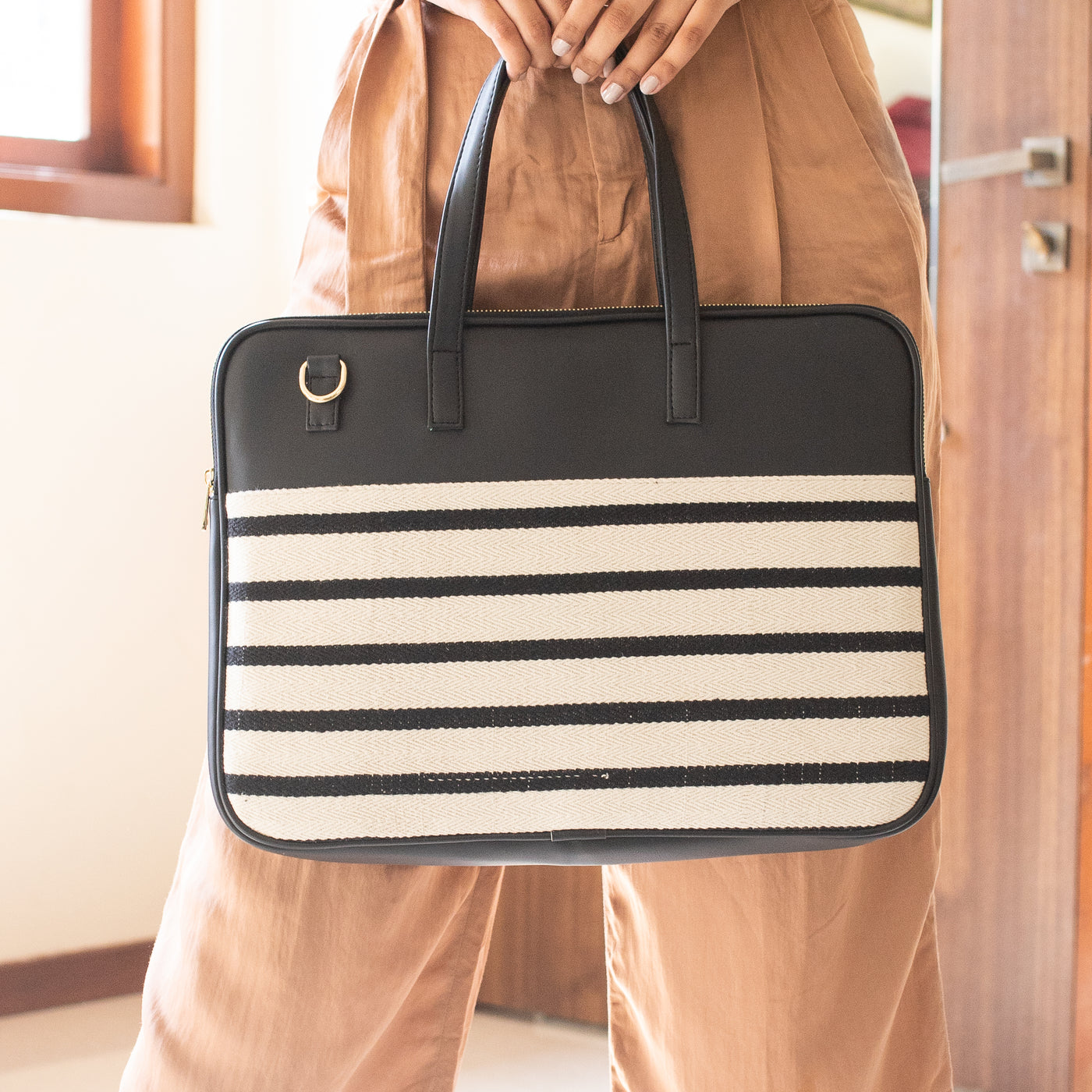 The Essence of Ikat
A perfect match of premium vegan leather and timeless Indian Textile prints put together in a compact and functional design for your everyday meetings.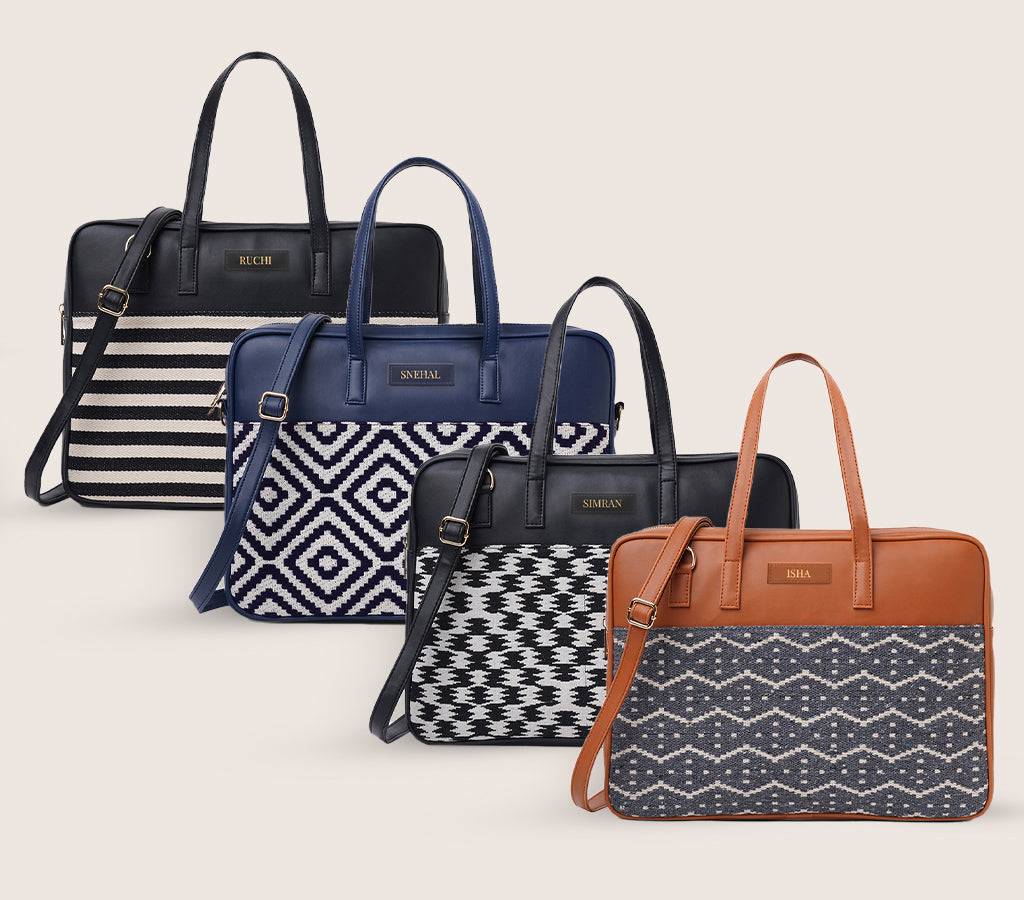 All Shades of Classic

The colours and prints are carefully curated keeping in mind a formal aesthetic. Never go wrong with a black or tan laptop bag to complement your work highs.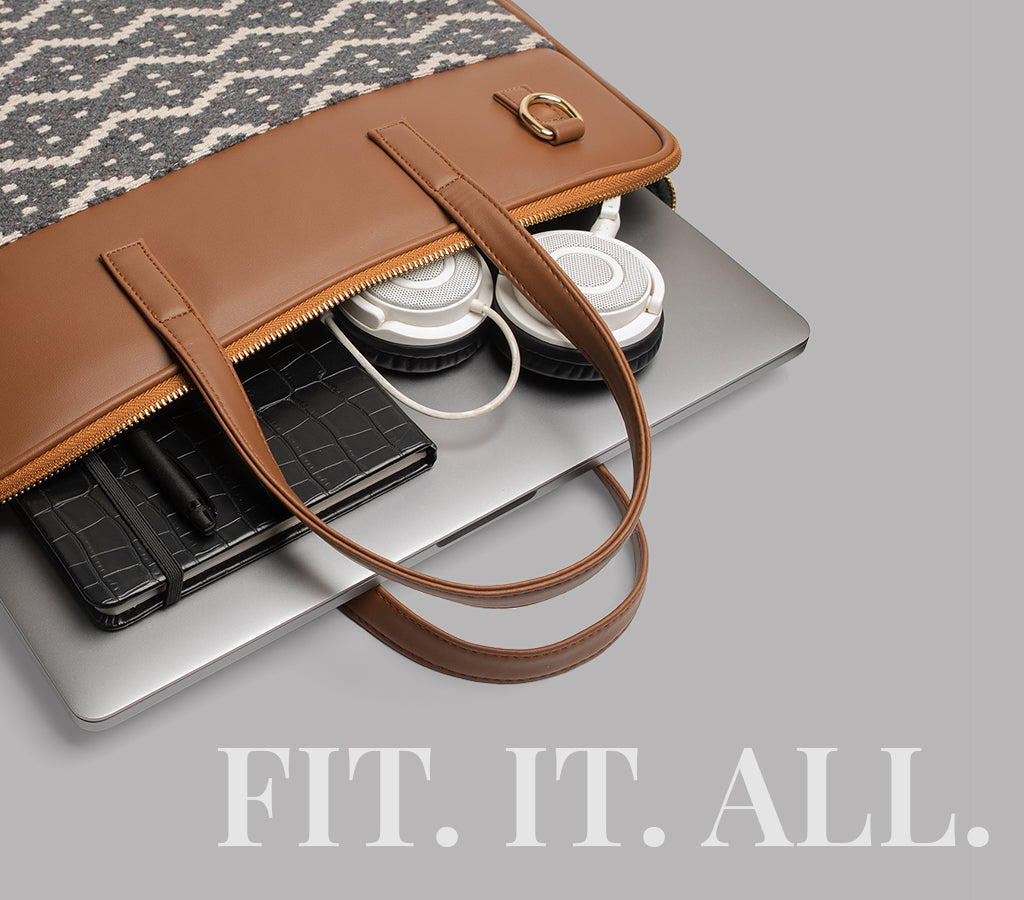 Storage Friendly
The vegan leather Laptop Bags are customised for business travel with an easy zip closure that fits your laptop, charger, documents and notebooks seamlessly. It also comes with a detachable strap to suspend the bag from your shoulder.


The laptop bag
I ordered black n white striped laptop bag for my 16inch laptop. First of all it was very hard to find suitable size of bag for laptop. The nessy corner is the only place where u can fin affordable, premium quality and gorgeously designed laptop bags for 14inch and 16inch sizes
Good stuff
The bag looked exactly the same as it did in the photos which is great
I love the bag quality as well.
Laptop Bag
Literally the best Laptop Bag ever, so stylish and spacious. Love everything about it! Would 100% recommend this!
Love the product
The bag is exactly as advertised. Very beautiful and spacious! I got it personalised with my name and got a lot of compliments!